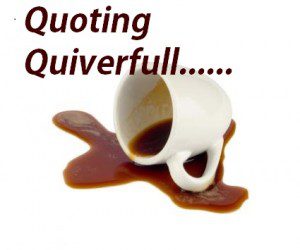 by Jennifer from her blog A Home With A Purpose – When Being At Church Hurts: Infertility
Editor's note: This is truly heartbreaking, being a member of a church that embraces Quiverfull yet unable to have any babies. Being tortured with frustration at the easy fecundity of others in your church isn't being 'sanctified', it is cruel, it would be cruel of any deity to demand you be constantly in the presence of your deepest desires with no way to obtain them. That's not a loving God.
I know beyond a doubt that I am blessed with the two boys that God has given to me. They are truly blessings straight fro'm God. I know there are women out there who long for one child who would be angry at my hurt for not having more than two. That pain is a reality for so many. Please know that I care and can relate in some way to your circumstances.

So, why did God place me in a child-loving, family integrated church? Because He loves me. He wants to sanctify me and make me more like Himself. He wants me to keep handing over my hurt to Him. He loves to protect me and comfort me when I come running into His arms in prayer and to His word.
Ps. 17:8
"Keep me as the apple of your eye;
hide me in the shadow of your wings…"
I have learned that apart from Christ, I am nothing and that I am protected by the Most High.
Ps. 16:1-2
"Preserve me, O God, for in your I take refuge.
I say to the Lord, 'You are my Lord;
I have no good apart from you.'"
I have women in my life at church who know my pain well and pray for me. When I'm in a pool of tears in the restroom, arms are flung around my neck to give comfort and whispered prayers. When a new baby is their for the first time and I cry, that mama knows why and prays. She doesn't run from me, but encourages my heart to trust God with even this. I am brought back to God's word over and over again by my dear, sweet sisters.
QUOTING QUIVERFULL is a regular feature of NLQ – we present the actual words of noted Quiverfull leaders, influential bloggers and cultural enforcers and ask our readers: What do you think? Agree? Disagree? This is the place to state your opinion. Please, let's keep it respectful – but at the same time, we encourage readers to examine the ideas of Quiverfull and Spiritual Abuse honestly and thoughtfully.
If this is your first time visiting NLQ please read our Welcome page and our Comment Policy!
Comments open below
NLQ Recommended Reading …