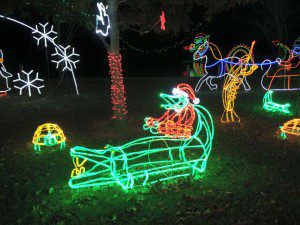 by Nancy Campbell of Above Rubies – Smoldering or Shining?
Sings 'This little light of mine.. I'm going to let it shine.."
Hanukkah is also called the "Festival of Lights" because of the relighting of the Menorah. This was a huge thing that happened that day, because the Jews knew that God had commanded the lights in the Holy Place to BURN CONTINUALLY. They were to never to go out–and they had been out for a long time! God said it was a statute that must continue for all generations (Exodus 27:20-21 and Leviticus 24:1-4).

How did they keep the lamps burning day after day, year after year? God said they had to attend to the lamps every morning and every evening. They had to trim the wicks and pour more oil into the lamps, the oil speaking of the Holy Spirit. Once a day was not sufficient. It required attention two times a day to keep the light burning

This is a type for our lives today. When the Holy Spirit comes into our lives, He fills us with His light, but it is very easy for the light to go out. There are many temptations, deceptions, and evils around that dim our light. To keep the light burning, we must tend to it every morning and evening. We need to do this individually and as a family.

A powerful way to keep God's light burning in every member of our family is to have Family Devotions every morning and evening. Each time we come together as a family, read the Word, and spend time in prayer, we relight our lamps. If we fail to do this, our light will go out very quickly.

How big is the flame in your family? We are not meant to be a flickering light, but a great light. If your flame is only smoldering, get back to God's "morning and evening" principle. It's the only way that works. Let the light in "the holy place" of your temple and your home shine for all to see God's light.
QUOTING QUIVERFULL is a regular feature of NLQ – we present the actual words of noted Quiverfull leaders, influential bloggers and cultural enforcers and ask our readers: What do you think? Agree? Disagree? This is the place to state your opinion. Please, let's keep it respectful – but at the same time, we encourage readers to examine the ideas of Quiverfull and Spiritual Abuse honestly and thoughtfully.
If this is your first time visiting NLQ please read our Welcome page and our Comment Policy!
Comments open below
NLQ Recommended Reading …