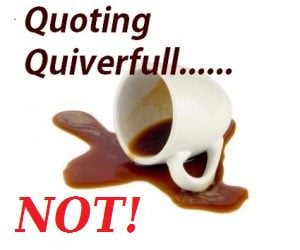 Found on a recovery group on Facebook.
Original authorship unknown. Edited for clarity and spelling. Worth sharing here since it's about the rules in spiritually abusive churches. What would you add to this list?
Unspoken rules in a shame-based system
1. "What's REAL doesn't matter; how things LOOK is what matters."
2. "Adults are more important than children."
3. "Adults alwyas know what children need, feel, and want better than children."
4. "Men are more spiritual than women."
5. "Women are here to do what men want."
6. "There's a different set of rules for men than there is for women."
7. "When men are upset you'd better take them seriously. When women are upset it must be their 'time of the month,' or they're just being oversensitive. You know how women are.
8. "People who feel sad are oversensitive."
9."Something is wrong with people who feel at all uncomfortable."
10. "Feelings DON'T MATTER."
11. "Certain feelings are wrong."
12. "Not showng feelings is the same as not having them."
13. "If parents are upset, the behavior of their kids is the cause."
14. "If parents are upset, the behavior of the kids is the solution."
15. "It's okay for parents to act inappropriately in order to get their kids to act appropriately."
16. "There's a different set of ethical and moral rules for adults than there is for kids."
17. "It's better to be seen and not heard."
18. "Kids have to act 15 years older than they really are."
19. "If you can't say something nice, don't say anything at all."
20." We can solve all of our problems ourselves."
21. "We don't have any problems."
22. "QUESTIONING IS DISRESPECTFUL!!!!!!!!!!!!!!!!!!!!!!!!!!!!!!!!!!!!!!!!!!!!!!!!!!!!!!!!!!!!!!!!!!!!!!!!!!!!!!"
23. "It's never okay to say no to an adult."
24. "God helps those who help themselves."
25. "Peace at ALL COSTS."
26. "IT'S NOT OKAY TO HAVE NEEDS —NEEDS ARE SELFISH!!!!!!!!!!!!!!!!!!!!!!!!!!!!!!!!!!!!!!!!!!!!!!!!!!!!!"
If this is your first time visiting NLQ please read our Welcome page and our Comment Policy!
Comments open below
NLQ Recommended Reading …