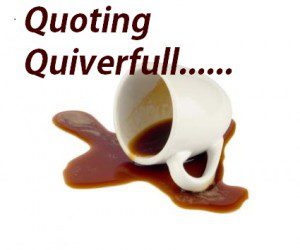 by Dr. Peter Masters as published in the Metropolitan Tabernacle (London, England – IFB affiliated) publication  The Sword and Trowel 2012 – Mutual Debts in Marriage
Editor's note: Ran across this piece on one of the many Facebook recovery groups. This article has some pretty appalling ideas of what 'debts' are owed between spouses in a marriage.
Before proceeding to mutual debts in marriage, we must comment on the words, 'It is good for a man not to touch a woman.' Although this is a euphemism for marriage, at the same time it contains literally true wisdom. Be careful of modern 'culture'. Young people particularly should be aware that the excessive degree of touching in present-day society is a new thing. It was never like this before.

   Until recent days a man did not touch a woman, except to shake her hand. But the increasingly debased physical, fleshly culture of recent years has introduced considerable touching across the sexes, outside marriage. Hugging, feeling and kissing is now a normal feature of our society. No longer only the affectation of show-business people, it now extends to politicians and everyone else in the public eye. However, traditional respect for the oppThe osite sex regards all this touching as indelicate, impolite, and even bordering on the coarse. It is both overfamiliar and extremely unwise. We believe that many people touch across the sex divide innocently, assuming they are only showing friendly behaviour, but many people do so to gain carnal excitement. We assert that Paul's statement contains literal wisdom.

   Our culture used to frown upon familiar touching across the sex divide as disrespectful, impertinent, and improper, and we should still do so today. If people behave too freely in these matters, many will (and do) soon fall into the sin of making unclean assessments.
QUOTING QUIVERFULL is a regular feature of NLQ – we present the actual words of noted Quiverfull leaders, influential bloggers and cultural enforcers and ask our readers: What do you think? Agree? Disagree? This is the place to state your opinion. Please, let's keep it respectful – but at the same time, we encourage readers to examine the ideas of Quiverfull and Spiritual Abuse honestly and thoughtfully.
If this is your first time visiting NLQ please read our Welcome page and our Comment Policy!
Comments open below
NLQ Recommended Reading …