by M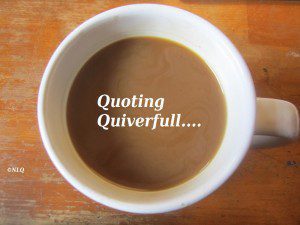 ichael Pearl of No Greater Joy – Marriage is God's Finishing School
Editor's note: While I think it's a given that marriage does force you to mature and develop in ways you might not have as a single person it's unlikely that Michael Pearl and most everyone else have ideas even in the same wheelhouse about marriage. Your thoughts?
I hear you asking, "To what end do I make all the sacrifices? Does it honor God for me to be walked on and emotionally abused all my life? It's not fair!"

There is a little regarded fact that you must face: All marriages begin with two imperfect people. The world is filled with imperfect people. Only in books, movies and your girlhood imaginations do perfect men exist. Marriage is God's finishing school, the opportunity to face our shortcomings and grow into the people God desires us to become. Marriage is the best context for this human development because it is an arrangement that forces our imperfections to the surface where we can see the damage they do. It is the "reveal all" of the human experience. It is a relationship that does not allow us to avoid the consequences of our selfishness and insensitivity. Not like casual relationships, in close, daily union with another selfish human being, we are forced to see and feel the damage we inflict.

Men and women are created differently but complementary. Each has something (and is something) the other needs to make them complete. Each is designed to yield to the nature of the other in order to become whole.

Only in a properly matured marriage do we reach our full potential and the most glorious human experience. But in all cases, the beautiful experience is a work in progress. It is an achievement to be obtained though much sacrifice and surrender of our personal rights. Two people can only blend into one new union by yielding. If either of them waits on the other to yield first, all growth stops. Only in a situation where one of them sees his or her duty before God and continues to fulfill his or her roles does that person continue to grow as a human being. It is rare indeed to see a man being all (or most) of what he should be when his wife is stiff arming the relationship. Likewise, it is equally rare to see a woman fulfilling her duty before God and her husband when he is not reciprocating.
QUOTING QUIVERFULL is a regular feature of NLQ – we present the actual words of noted Quiverfull leaders, influential bloggers and cultural enforcers and ask our readers: What do you think? Agree? Disagree? This is the place to state your opinion. Please, let's keep it respectful – but at the same time, we encourage readers to examine the ideas of Quiverfull and Spiritual Abuse honestly and thoughtfully.
If this is your first time visiting NLQ please read our Welcome page and our Comment Policy!
Comments open below
NLQ Recommended Reading …