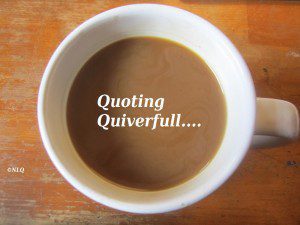 by Zsuzsanna Anderson, wife of Steven L Anderson of Faithful Word Baptist Church on her blog Are They All Yours? – Oh My, My, Where To Start?
Editor's note: Ever since reposting the warning to Steven L. Anderson that claims Israelis are coming to perform vivisection on Zsuzsanna and the children I've been sort of worried, combing through the news reports of homicides in Tempe, hoping their names do not pop up. So far, so good. While I dislike intensely their theology I would never wish anything horrible upon even this family.
Then this morning I ran across this posting in Zsuzsanna's blog where she's irately answering a comment critical of her and she had this to say back in 2010 about potential stalkers/or anyone that would seek to harm them. Be sure and read the entire original posting because the back and forth between her and 'Anonymous' is actually sort of funny. 
First a question:
So when some creep finds out where you live and comes and attacks you while just you and your kids are home you will do what? This has happened! And some creep could have a pic of your kid gross! 
Zsuzsanna's answer:
What would I do if they attacked me or the kids? I wouldn't let it come to that, because I would put a bullet through them before they could get their hands on us. I have a concealed weapons permit and carry a gun whenever out and about. I hope I never have to use it, but I would not even think twice about doing so if I had to. In the house, the guns are safely stored out of the kids' reach, who would never ever dream about touching them because they have been properly trained, but they are readily available to me should I need them. Yet, all that aside, I rely on God to keep us safe.

If my husband lived a less public life, nobody would seek out a random family like us, because they would not even know we existed. But because he does live a public life, people already know who we are, what our kids look like, etc. I am not living in a bubble. God can keep me alive in any situation, and if He thinks it's time for me to go, then I can't do anything to stop that, either. I do consider myself a very protective and responsible mother.
I guess she's armed and ready for any possible Israeli ex-commandos. Please stay safe Zsuz, and I'll keep wishing, hoping, praying you have a complete awakening to the wrongness of your convictions on religion. 
Also found this gem on Mrs. Anderson's thoughts on welfare recipients who are unofficially practicing Quiverfull by having lots of kids – April 15, Tax Day
My husband has been out since 10 pm last night working not just to provide for our family, but to also finance every lazy whore who lives on welfare and expects my husband to pay for her bastard children she has with all different exes. Or abort them. Or put them through the brainwashing government school system. Or pay for the doctor that they need all the time because they live a horrible and sick lifestyle that takes its toll on their body.
No wonder she has to carry a gun!
QUOTING QUIVERFULL is a regular feature of NLQ – we present the actual words of noted Quiverfull leaders, influential bloggers and cultural enforcers and ask our readers: What do you think? Agree? Disagree? This is the place to state your opinion. Please, let's keep it respectful – but at the same time, we encourage readers to examine the ideas of Quiverfull and Spiritual Abuse honestly and thoughtfully.
If this is your first time visiting NLQ please read our Welcome page and our Comment Policy!
Comments open below
NLQ Recommended Reading …