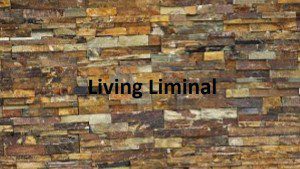 by Living Liminal cross posted from her blog Living Liminal
I'm not sure why it got to me yesterday.
After all the times I've had elder J's wife walk past me at school or at the shops in the past two years… all the times she's refused to acknowledge I even exist… all the times she's suddenly been fascinated with the thin air in the opposite direction from where I was…
despite all the times I've begged J and his wife to talk through our issues…
this time, seemingly out of nowhere, I lost the plot.
I endured the long ride up the travelator, as they came down pretending they didn't see me.
We came near enough to hear each other… near enough to reach out and touch…
and I couldn't stay silent.
"So, is this what we're going to do for the rest of our lives is it? Just pretend we don't know each other?"
Finally, for the first time in two years she looked directly at me. She spoke not one word.
But the malevolence in that look said it all!
I've seen that look before. Her good friend, my SIL, has flashed it at me several times – including at my mother's funeral.
Be warned!
This is what you live with if you have been evil enough to fight back against the religious bullies. This is the reality you face after standing up and identifying the stinking elephant in your midst. This is the judgement carried out against you for naming the nakedness of the 'emperor'.
And after all this time of living with the consequences of the abuse, I was caught off balance.
But the good news is that I have wonderful friends who are there for me. Who are willing to let me cry and swear and rant. Who pray with me. Who support me. Who love me. Unconditionally!
I thank God for those friends.
And I'm reminded of why I took a stand at 'church' in the first place.
People matter. Relationship matters.
When you are willing to sacrifice them on the altar of your 'church', or your ambition, or your [fill in the blank with whatever is more important to you than your friends], you lose a part of your humanity – and that also matters!
~~~~~~~~~~~
Living Liminal lives in Australia with her husband and three sons, and she is learning to thrive in the liminal space her life has become. She writes at Living Liminal. 
The Spiritual Abuse Survivor Blogs Network
~~~~~~~~~~~
If this is your first time visiting NLQ please read our Welcome page and our Comment Policy!
Comments open below
NLQ Recommended Reading …