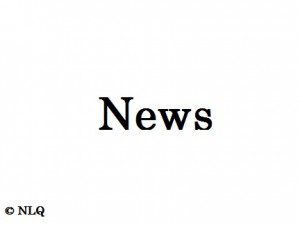 Turns out that Michelle Duggar is not the only famous Christian seeking to limit the rights of transgender people in her community. Franklin Graham, son of legendary evangelist Billy Graham and head of Samaritan's Purse Ministries along with David Benham, one of the Benham brothers who's show on HGTV was cancelled because of their public stance on homosexuality are fighting a similar law in their community of Charlotte, North Carolina.
Like Mrs. Duggar they seem to think that allowing transgender people access to the restroom corresponding to their preferred gender leads to child sexual abuse and that all transgender people are somehow 'sexual predators' without any proof of their assertions. They are fighting to make sure that the law proposed by the Charlotte city counsel does not pass. Here's what Franklin had to say in The Christian Post:
"I cannot see why City Council would even consider this. It is not only ridiculous, it's unsafe," Graham, the 62-year-old president of Samaritan's Purse humanitarian organization and Billy Graham Evangelistic Association, said in a statement.

"Common sense tells us that this would open the door, literally, to all sorts of serious concerns including giving sexual predators access to children. It violates every sense of the privacy and decency for people."
So what is being proposed that has Franklin Graham, David Benham and many of Charlotte's pastors up in arms?
The proposed ordinance expansion not only gives transgender people the rights to use public restrooms of the opposite sex, it would also ban discrimination based on sexual orientation, marital status, familial status, gender identity and gender expression.
They want to have the right to keep discriminating against the transgender community, which is ridiculous considering there is not hard evidence that transgender people are any more likely to harm others. Sadly enough, just like in Fayetteville, Arkansas, it's likely they'll get this ordinance defeated, just like Michelle Duggar was able.
~~~~~~~~~~~~~
Remember the recent case where the children in a family of an Arkansas pastor were removed because he was using industrial solvent Miracle Mineral Solution on the children and he was alleging religious discrimination? The children were allowed home for a four hour visit on Friday, February 20. Still no word on exactly why social services seized the children and put them in foster care, but it seems most of them have now been examined by a doctor. From The Christian Post:
"None of them had ever been to a doctor in their lives because they ate right and we knew how to take care of them when they were sick," Stanley argued. "They took them, now all but one of them has been to a doctor."

Although the Stanleys expected for their children to be returned home after their scheduled custody hearing on Feb. 12, the hearing was postponed, for undisclosed reasons, an additional six weeks until March 23.

Although Stanley spoke last week about how he, his wife, and the children's aunt and uncle were prevented from praying together when they went to visit them at their temporary placement home, Stanley told CP that he's since been told that the family is now allowed to pray with the children. However, the parents are still prevented from discussing this case with their children.
Although this case isn't directly linked to the recent Idaho Faith Healing Debate or Alecia Pennington's difficulty getting proof that she exists and is an American citizen it does dovetail well with both of those other situations. All of these children were born at home, homeschooled and never seen by a physician, meaning it's likely there is no government documentation to establish who they are for legal identity. At least by the DHHS of Arkansas taking custody of these children means that they will not have the same struggle as Alecia Pennington to prove who they are. DHHS records now do that for them. Small mercies.
Plus all of the children have been examined by physicians, which is good since their father was allegedly feeding them all MMS, an industrial chemical used to bleach wood pulp for processing into paper. Since Arkansas does not have the same religious exemptions for faith healing in place like Idaho does having the children seen by a medical professional is the responsible thing to do, even if their father claims that they have never needed medical treatment because of the way he feeds them.
If this is your first time visiting NLQ please read our Welcome page and our Comment Policy!
Comments open below
NLQ Recommended Reading …