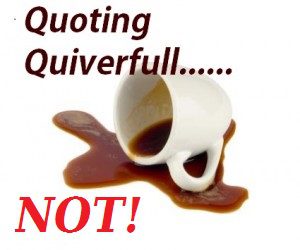 From The Christian Science Monitor – Alecia Pennington can't prove she's an American – or that she even exists. What would you do?
Editor's note: Be sure and read the entire article. Thankfully this terrible story is being picked up by the world's mainstream press as I've seen articles on Alecia Pennington's situation from press as far away as Australia. The total power many over-controlling homeschooling parents hold and exercise over their adult children is demeaning and disgraceful. It should be illegal to withhold identification documentation from an adult child. It is extremely abusive – Identification Abuse. 
This part of the story jumped out at me as so cold, something no good parent who genuinely cares about their adult child in an emotionally healthy manner would say.
About a month after this post was written, Lisa followed up with in a post that outlined her current feelings about the situation. In some ways, it reads as if her daughter passed away rather than left home.
"What I can tell you about is how we are pulling ourselves together at home. We have been making an effort to find our new normal without her. It has been really hard and we all miss her terribly, but I have learned a lot about how to deal with grief throughout the past month," Lisa wrote on her blog. "I definitely have days when I feel like I can hardly breathe and just cry for no reason. Like, hard crying. I know that's part of the process. Oh, those crazy stages of grief."
While it seems clear that the family did not want Alecia to go, do her parents have the right to withhold proof of her identity?
The article goes on to quote NLQ's friend R.L. Stollar community coordinator for Homeschoolers Anonymous and HARO. He explains the complex nature of adult children leaving fundamentalism and their still devout parents, how that sometimes plays out to the detriment of the children.
If this is your first time visiting NLQ please read our Welcome page and our Comment Policy!
Comments open below
NLQ Recommended Reading …