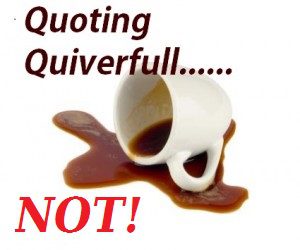 by Adam Frank from NPR – Science Denialism Has Consequences
Editor's note: In light of the recent measles outbreak due in no small part to people taking religious exemptions on childhood vaccinations (like Zsuzsanna Anderson and Debi Pearl among others) and even HSLDA's refusal to take sides in a public safety issue I think we should revisit the issue of  refusing to vaccinate your children for religious reasons. NPR has posted an excellent article on how denying proven science does have real life consequences for everyone. Since Evangelical and Fundamentalist Christianity seems to be the biggest practitioners of Science Denialism we're starting to see the consequences. Your thoughts? Aren't we supposed to love our neighbors as ourselves? Seems like if you do genuinely love your neighbor you would be concerned with not exposing your neighbor to a potentially deadly disease.
You really can't fool Mother Nature.

Infections spread with well-understood mathematical patterns. Planets respond to changes in atmospheric composition via the laws of physics and chemistry. They do this in spite of who we vote for. They do this in spite of our political or social beliefs about right and wrong, good and bad.

The world, in other words, has its own ways. Denial can't change that. But what the Disneyland outbreak makes clear is that science denial has consequences. That is the real news here. The anti-vax and climate "skeptic" strains of science denial have been with us for more than a decade. Until now, however, it's all seemed a bit theoretical, like just another forum for Internet hate-festing (which we shall all see soon in the comment sections of this post). But now along comes an outbreak of a once-beaten disease and — surprise — we suddenly see that science denial has actual real-world consequences, because it's about the actual real world (the one we humans invented science to describe).
Read the entire article at NPR's website
If this is your first time visiting NLQ please read our Welcome page and our Comment Policy!
Comments open below
NLQ Recommended Reading …