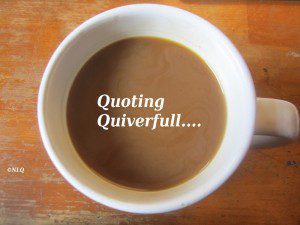 by Shoshanna Pearl Easling from No Greater Joy magazine – Prudent but not a Prude
Editor's note: This reads so sad on so many levels. The kids in the Pearl household had only used clothing four sizes too big? Based upon this I cannot ever see mother and daughter buying that perfect outfit for the special occasion together, or the joy that comes when you finally get that one piece of clothing you'd been longing for forever. There's nothing wrong with being thrifty or even buying second hand, but it sounds like all clothing choices for the Pearl children were practical only. And the claims of not being a prude? Has anyone ever seen a Pearl women in anything but a longish skirt and loose blouse/sweater? If you're really that invested in modesty you can do it without denim potato sacks. Change is good sometime, but allowing others to dictate your clothing choices is pretty restrictive and disrespectful of your own needs. Those poor girls!
Growing up in an Amish community, I naturally dressed more conservatively for the people I was around, and, without realizing it, I had built rules of modesty in my mind that were not to my husband's taste. All the things he bought and those that elicited his compliments were tailored clothes. I worked to be his help meet but he was not what I grew up with; my clothes had always been cheap and four sizes too big.

Little by little, I began to realize that I was his but that I was trying to dress for everyone but him. So if he bought something for me, I would wear it for him. He glowed that I was his. He bought it for me, he picked it out, I looked amazing, and I was his. I started to realize that people were not looking at me, they were looking at us. "Look at that couple; they look so happy. That is so rare to see. What is different about them?" I had to let go of everyone else and decide to be his. It is funny because that is when people stopped seeing me, and saw us. We are so much more together.
QUOTING QUIVERFULL is a regular feature of NLQ – we present the actual words of noted Quiverfull leaders and ask our readers: What do you think? Agree? Disagree? This is the place to state your opinion. Please, let's keep it respectful – but at the same time, we encourage readers to examine the ideas of Quiverfull and Spiritual Abuse honestly and thoughtfully.
If this is your first time visiting NLQ please read our Welcome page and our Comment Policy!
Comments open below
NLQ Recommended Reading …