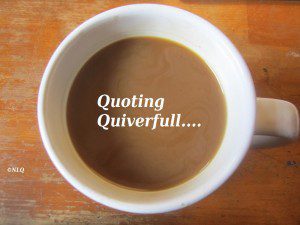 by Carrie Anne Hudson from Rescued Remnant – Raising or Resenting Our Children
Editor's note: Found this particular blog through one of the crowd funded adoption blogs. This woman is a missionary in China along with her family and likes to post things poking at things in American culture she doesn't like disguised as Christian thought. Here she's claiming that there are large numbers of parents that treat their children as if they are burdens instead of valuable members of the family. While I'm sure there are some out in the world that do treat their children like burdens and are resentful it doesn't seem to be huge numbers of folks acting like this out in public, no matter what belief system they have. 
Why do all these Fundigelical Christian bloggers want to simplify everything/everyone into categories/boxes, reducing them from human to objects?
In my brief years of raising children, I have discovered that parents fall into one of two categories. Either parents become resentful or satisfied as their children grow up. The resentful parent will go through their children's younger years pushing them from behind; hurried for them to become independent. They become tired and resentful because it requires so much from them. Or they jump in with both feet and become satisfied and thankful for their children. Consequently they experience the joys alongside of their kids. I realize that these are clear-cut categories that are actually murkier in real life. In general though I think that parents can be fit into one of these two categories of thinking.
Skipping a large pile of really bad Jesus exposition material before we continue on
When we treat our kids like they are a burden or getting in the way of things we'd rather be doing, we are knitting holes into their understanding of the Lord. These holes add up to a shoddy, weak understanding of a faithful God. We won't be perfect, but if we are consistent, repentant, humble, and honest then at least all the strings will be attached. The knitting might look lopsided or the wrong color, but at least there are not holes and gaps that are difficult to fill after that little one is old enough to fill it with other things. Let's commit together as parents to put our whole selves into the task of parenting. To teach our children that committing to them is not only our gift to them, but a gift to us as well.
QUOTING QUIVERFULL is a regular feature of NLQ – we present the actual words of noted Quiverfull leaders, influential bloggers and cultural enforcers and ask our readers: What do you think? Agree? Disagree? This is the place to state your opinion. Please, let's keep it respectful – but at the same time, we encourage readers to examine the ideas of Quiverfull and Spiritual Abuse honestly and thoughtfully.
If this is your first time visiting NLQ please read our Welcome page and our Comment Policy!
Comments open below
NLQ Recommended Reading …