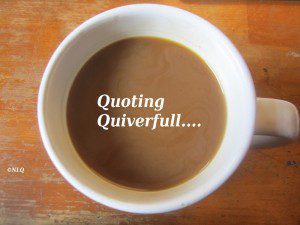 by John Piper of Desiring God and The Council on Biblical Manhood & Womanhood as quoted at Ladies Against Feminism – Christian Love and Putting on Christ
Editor's note: For a people that constantly brag about love I'm not seeing it at all. We do get to witness hate, discrimination, racism, pressure to conform, and a great many other things that don't exactly ooze love. I see a lot of hypocrisy in this statement. What do you think dear readers?
The main mark of this life—this Christ-embracing, gospel-dependent life—is love…

Owe no one anything except to love. Let every obligation, every duty, every job be an act of love. If you really love the way Christ loves, you fulfill the whole law. The law summed up in this: Love each other and love your enemy.
Now LAF's editor had this to add:
[Editor's note: An appropriate sermon considering the recent conversations here about Christian love and the degrading counterfeits the world offers us. How does a christian understand love in a culture fraught with obscenity? It begins with putting on Christ.]
And more:
And we all know how this works—male and female, young and old. We know that by thinking certain thoughts we can awaken certain sinful desires. Paul gives us three categories of sinful desires and what they produce. They are just samples. Verse 13: "Let us walk properly as in the daytime, 1) not in orgies and drunkenness, 2) not in sexual immorality and sensuality, 3) not in quarreling and jealousy." 1) Inordinate desires for drink—or we might say, "substance abuse" (alcohol, drugs, nicotine, caffeine, etc.). 2) Inordinate desires for sex—whether fornication or adultery or incest or bestiality or pornography. 3) Desires for attention and preeminence and control that produces quarreling and jealousy.

And the point of verse 14b ("make no provision for the flesh, to gratify its desires") is "Don't let any thought in your head that gives rise to these sinful desires."

If you are bored, or lonely, or tired, or discouraged, or feeling hopeless, don't ponder the relief of alcohol or drugs. They simply put you to sleep; they stir up the sleepwalking that Paul calls the works of darkness. It's like going to work in your pajamas. Don't let those thoughts in your head.

Frustrated housewife or working mom, married to a man who never learned affection, never learned tenderness, never learned how to simply talk about what matters to you, don't daydream about romantic Mister Perfect. Don't let those thoughts into your head.

Frustrated husband or single man, who wonders why there is no woman to embrace or why the woman you have doesn't want to embrace, do not let illicit thoughts into your mind. Don't put them there with your fantasy and don't do it with your computer. 12% of all websites are pornographic. 25% of all search engine requests are related to pornography. Internet revenue from pornography is $2.5 billion a year. Don't be conformed to this darkness. The night is far gone. The day is at hand. Put on the armor of light. Put on Christ. Don't let thoughts into your mind that waken sinful desires.
QUOTING QUIVERFULL is a regular feature of NLQ – we present the actual words of noted Quiverfull leaders and ask our readers: What do you think? Agree? Disagree? This is the place to state your opinion. Please, let's keep it respectful – but at the same time, we encourage readers to examine the ideas of Quiverfull and Spiritual Abuse honestly and thoughtfully.
If this is your first time visiting NLQ please read our Welcome page and our Comment Policy!
Comments open below
NLQ Recommended Reading …