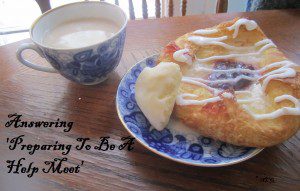 Another installment of giving better answers to the questions asked at Debi Pearl's site message board for the book 'Preparing To Be A Help Meet'. Many young ladies ask questions on all sorts of different subjects brought up by the book. There was just one big problem, many of the answers stray into either the outright bad and emotionally unhealthy to dangerous. Yes, typical Debi Pearl borderline abusive. Here's what we're going to be doing here at NLQ. Every week, once or twice a week, I'll be posting up one of the questions from the message board and ask you, our readers, to answer that poor soul's question in a way that is logical, rational and the best possible solution, in other words 180 degree turn from Nancy and friends answers.As always  all spelling and grammar in the posting is unchanged from the original author.
Okay, on to today's question:
Topic: Can guys view attractive girls as just friends?

I recently started going to a Christian college and have met many wonderful guys. I wouldn't consider any of them to be prospects since we are heading different directions, but I would love to just be friends. Many opportunities have presented themselves for me to study with these guys for different classes or to hang out in a group,  or to simply chat. Im outgoing and people view me as attractive. So my question is this: can these guys view me as a friend? I've been told that guys cannot view girls as just friends so I don't want to mislead these young men by spending time together "as friends" if they will not be able to view me as a sister in Christ/ friend. I appreciate any insight I can get on this issue.
The only answer she was given is a bunch of gobblity-gook about guarding your heart. Better answers please!
If this is your first time visiting NLQ please read our Welcome page and our Comment Policy!
Comments open below
NLQ Recommended Reading …