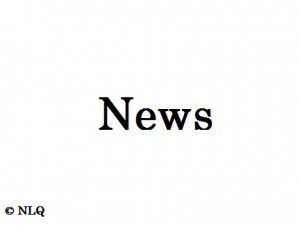 If this is factual then – Run, Jana RUN!
First, let me say I do not know for certain if this is real news or manufactured Duggar drama merely meant to drive eyeballs to the television show. It's popping up only in places such as Ok! Magazine, various television reality blogs and some internet news sources not well known for their veracity, such as the Examiner and Radar Online. It's also one of those articles that quotes an anonymous Duggar insider. Some of those 'insider' articles have turned out not to be true.
These sites are all saying that eldest Duggar daughter Jana, the one that is clearly the substitute mom for the Dugger little children, has announced to her family that she will be going off to college away from the family compound. She will no longer be on the show or changing diapers or be at her parent's beck and call.
From Radar Online:
"Jana just turned 25, so she knows she needs to get on with her education if she doesn't want to be stuck at her mom and dad's house in Arkansas forever," a source tells OK! magazine. "She told her parents that she was looking at Christian colleges and would be applying soon."

The announcement, however, did not sit well with Duggar patriarch Jim Bob, who the insider says promptly tried to talk her out of it. But with her sister Jill and sister-in-law Anna due to give birth soon, Jana is sticking to her guns before she gets stuck changing diapers.
Here's hoping this is true and that poor Jana will be allowed to leave the family compound for a real life where she gets to determine her own choices instead of decisions by committee/dad. Perhaps this oldest rebellious (in Quiverfull terms) Duggar daughter will be the one to write that tell all book we're all counting on. What this means for Jinger and Joy Ann remains to be seen. Which of them will be required to move up into the domestic slave role being vacated by Jana?
Once the main caretaker in a Quiverfull family bails from the family lifestyle it tends to throw a cog in the works. Could mean big changes for the Duggar family, such as Michelle actually having to do the hard gritty work of mothering instead of always passing it off to Jana!
Since this is a Duggar posting, it means that Duggar fans coming here will see this six months to 2 years out of date to rant and flounce about angrily in the comments. Before all that flouncing commences please read our Duggar Fan Comment Policy first!
If this is your first time visiting NLQ please read our Welcome page and our Comment Policy!
Comments open below
NLQ Recommended Reading …