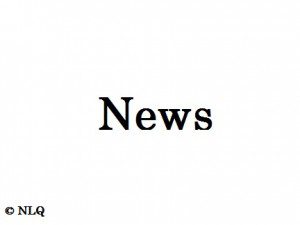 From Raw Story – Arkansas Republican Dodges Blame For Giving Adopted Daughters to Rapist: "I'm The Victim Here'
The story by the Harris family that they had no options but to rehome their adopted daughters with someone else is ridiculous. Many times cases of reactive attachment disorder in adopted children can be helped with therapy and medication. Many times in most states the local CPS or DHS has referrals, contacts and sometimes funding for the treatment of the myriad of disorders some adopted children may have. It is not a black and white or an either or situation. Even when nothing works and the family decides that they must disrupt the adoption for the good of the family many times you can sign the child over to CPS, who will then place the child in a certified and trained therapeutic treatment foster home, or worse case scenario, an inpatient psychiatric treatment facility for children.
Going about disrupting an adoption legally usually doesn't lead to child abandonment charges. What are the Justin Harris family hiding?
Oh, that's right! Justin Harris is a member of a Christian church that doesn't believe in psychiatric disorders. Plus it's likely he would not want any records or paperwork from the disrupted adoption leading back to him. Tales of failed Evangelical adoption don't play well to the voters.
From Raw Story:
"Rep. and Mrs. Harris have suffered a severe injustice. Due to threats of possible abandonment charges, they were unable to reach out to DHS for help with children who presented a serious risk of harm to other children in their home. Upon the advice of both a psychiatrist and a pediatrician, they were forced to move the children to the home of trusted friends, who had a lot of experience with children with reactive attachment disorder. Rep. and Mrs. Harris are devastated about the outcome of that decision, but faced with no good option, they did the best that they knew how," said the statement.
This is what DHS in that part of Arkansas had to say:
The DHS told the Arkansas Times that there are many resources available to families who adopt children who have special needs. Spokeswoman Amy Webb told the Times that DHS "can intervene in a number of ways — do they need respite on the weekends? Does the kid really need some inpatient psych services, or additional therapy?"

Webb explained, "If none of that works, then they can come to us and say, 'We have exhausted all of our available resources. Please, help us. We cannot take care of this child.' And we will take that child back into custody if the family has exhausted all available resources, and we will do that without any repercussions for the family."
According to DHS the Harris family made no attempt to contact the dept for any sort of help or suggestions. Another lying fundamentalist.
If this is your first time visiting NLQ please read our Welcome page and our Comment Policy!
Comments open below
NLQ Recommended Reading …