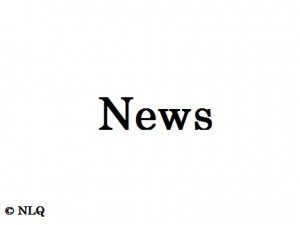 This weekend more detail has emerged in the adopted daughters rehoming into the family of a sexual predator done by Arkansas representative (and rumored Duggar friend) Justin Harris. There were three daughters, one of whom was sent back to DHS instead of adopted. Turns out the other two were rehomed mere months after the adoption was finalized.
This is just starting to look worse and worse, like the typical Evangelical rescue adopter that likely should never be adopting in the first place.
From Wonkette – Child-Abandoning Justin Harris Explains Why He Regifted Unwanted Children
"When our adoption became final, we went to the court, the whole family, exchanged teddy bears and everything — and it was like a light bulb suddenly flipped on for the girls. They knew, suddenly knew, that this was their forever home, and they were no longer ever going back to Mom's house," Harris said. "There was anger and an instant behavior change."

Harris said he sought help for the girls and took them to counseling, but their behavior did not improve.
From the Arkansas Times Arkansas Blog
The Harrises' social media posts also indicate that originally the family contained three girls, not two. Delcie Kincaid, a journalism student in Rogers, has uncovered Facebook posts from Justin Harris that further confirm the third daughter's presence in the household. In our original story, we said that the girls likely entered the Harris home in September 2012 at the earliest — and indeed on September 13, 2012, Justin Harris posted on Facebook "Marsha and I are now proud parents of 3 beautiful young girls." See below for a screenshot.

Soon thereafter, though, references to the third girl disappear from Harris's social media. Another reputable source says the third girl reentered DHS custody sometime later in 2012; the same source confirmed with the Times that the third sister (like the middle girl who was the focus of our cover story) had been subjected to sexual abuse in her original home prior to entering foster care, and that she had substantial behavioral problems associated with such a background. The source also tells us that the girl has since been adopted by another family and is now in good hands, although no other details were provided.
If this is your first time visiting NLQ please read our Welcome page and our Comment Policy!
Comments open below
NLQ Recommended Reading …