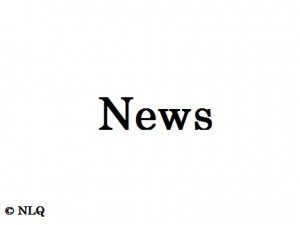 More from Arkansas Matters.com . What follows below is a jaw dropping list of various allegations. After reading this please consider signing the Change.org petition calling for Justin Harris to step down from his political seat – Resign For Your Actions In Re-Homing Your Adoptive Daughters. Why isn't the State of Arkansas charging Justin and Marsha Harris with child abuse in the role of rehoming the girls and their treatment of the girls witnessed by the babysitter? Surely keeping a child deprived of human contact and locked in a room is cruel and abusive?
Harris is claiming a long list of things from his various interviews and press conferences. Listing them below. Many of them sound like the elaborations of a bad liar. Listing all of them including things we've already discussed because placed in a list like this it is obvious someone is attempting to weasel out and justify the fact that he placed two helpless children with someone who should never have any access to children.
DHS forced him against his will to take three girls instead of two.
DHS threatened to charge him with child abandonment and the possible removal of his three sons and loss of his preschool business.
Claims to have been mislead by DHS about the girls behavioral problems.
The eldest daughter was six years old at the time and posed an 'imminent danger' to his three older boys.
Justified removal of possessions from middle daughter by claiming to have been ordered by counselors this was necessary to treat her behavioral issues.
Only rehomed girls when pet guinea pig was crushed to death by one of the children.
The Harrises believed the girls were not emotionally or mentally ill. They believed that they were 'demon possessed'
Claimed the girls could communicate telepathically because of 'demons'.
Had several attempted exorcisms performed on the two girls
Marsha Harris frequently spoke of the girls demonic possession to others.
Practiced discredited RAD therapy from a book by Nancy Thomas.
Claimed they could see a demon rising from one of the children.
Claimed they had to have their three sons sleep with them in the master bedroom to keep from being physically harmed by the four year old and two year old adopted daughters.
The Harrises wanted a private adoption but were denied this by DHS.
Claims DHS made things 'difficult' during the adoption process and had ulterior motives.
Claims biological mother picked out and approached the Harrises to adopt her daughters because she wanted control over the children.
Contradicts self and says Sarah Young asked him, " 'Will you take my three girls?' … and we said, 'Yes, we will take your three girls.' "
Claims the threats of abandonment charges were politically motivated.
Some interesting direct quotes by Justin Harris over this matter that bear close examination:
"We care deeply for the girls but we were failed by DHS, Despite what you may have read, we reached out to DHS numerous times and were met with nothing but hostility."
"We were threatened with possible abandonment charges and potentially losing our own boys as well if we returned the girls to DHS custody. In fact, a past DHS employee at the time came to us and confirmed that the plan at DHS was to seek abandonment charges if we returned the girls."
"I hold DHS accountable … And I'm not sorry for doing it,"
"Cecile Blucker knew where the kids were. They kept up with the kids,"
The new adoptive family had this to say about the girls:
"We are aware of the very public conversation going on about events pertaining to our daughters," they said in an email to the Times. "We are deeply grieved over Justin Harris' accusations toward our daughters in order to self-protect; it is inexcusable. Like the Harts, we also have two small dogs and the girls have only been gentle towards them. These girls are happy, healthy children who have gone through things no child should ever have to endure. Since they have been home with us, they have adjusted beautifully and are thriving in our home with unconditional love and patience. We are truly amazed at our daughters' ability to love and bond with us, given all they have experienced. They are both extremely protective toward each other and love each other with all their hearts. They are a beautiful example to us of God's amazing grace and the power of love to heal the broken heart. Our daughters are a precious gift from God and truly a blessing to each one of our lives and our extended family and friends. We love them deeply and are committed to do everything we can to help them live healthy, happy lives.
Remember all that talk of Justin Harris using his political influence to get DCFS director Cecile Bluckner to expedite the adoption after DHS and the foster family both expressed reservations over the adoption? That's not even the worst of it, he used a political threat to make Bluckner comply with his wishes over the best interests of the children:
However, a source familiar with the workings of state-level DHS informed the Times that Blucker supposedly remarked in 2012 that "Harris threatened to hold up the budget for the division if he didn't get to adopt those girls."
Here's what the foster family remembers about the adoption:
Justin Harris suggested he used his influence to obtain the three girls during the adoption hearing, according to Cheryl Hart.

"At the hearing, the ad litem attorney — you know, the one who is representing only the interests of the children — said, 'When we met less than a couple of days ago, everyone's recommendation was for these kids to not go to this home. Now, what has happened in the last 24 hours that everyone's recommendation has changed?'

"Harris' face was getting all red," Cheryl Hart added. "And the ad litem asked him, 'Did you make calls?' And he finally said, 'I did what I had to do to get these girls.' I expected the judge would [stop the adoption] but she gave them the oldest girl." The younger two sisters soon followed.

The Harts reject Harris' claim that the family didn't want the oldest child. "They said the whole time in court they wanted all three, and that's why they were chosen [to adopt] … They fell on their knees when they were told they could take her."

"We tried to sort of put all our cards on the table and say why this was a bad idea," Cheryl Hart said. "But the Harrises were hell-bent on having it happen. … Organizations, counselors, therapists, caseworker after caseworker told them, you don't know what you're getting into. They just were in denial the whole time about how troubled these girls were. … They repeatedly told us they had degrees in early childhood development, they had therapists there at their preschool, and they had God to help them through this.

"I asked them point blank, 'Why would you put your sons through that?' Because [Jeannette] at the time was aggressive — that's how she learned to get things in her life. And they knew [Mary] had been sexually assaulted, and she would have some anger issues." The former DHS employee the Times contacted for this story independently confirmed this account of the Valentine's Day meeting.
If this is your first time visiting NLQ please read our Welcome page and our Comment Policy!
Comments open below
NLQ Recommended Reading …