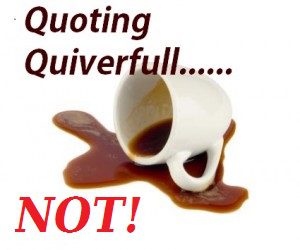 NLQ SASBN member Boze Herrington has written a review of the new Netflix show "Unbreakable Kimmy Schmitt" for The Guardian newspaper. If you've not seen this new television show you might want to watch a few episodes. It's a comedy and yes, it is somewhat silly at times, but the draw for anyone in the former Quiverfull movement is that the show tackles the difficult issue of what it is like when you leave a cult and your entire frame of reference on life is what you learned within the cult. It manages to capture that perfect awkwardness in readjusting or adjusting for the first time to the outside world.
Boze knows cults, he was involved with the group at Mike Bickle's International House of Prayer where one young woman named Bethany Deaton died at what is likely the hands of her husband and other cult members. His struggle to reorient himself and recover can be found at his blog – The Talking Llama
The Guardian – Unbreakable Kimmy Schmitt is a tender portrayal of cult survivors like me by Boze Herrington
Netflix's Unbreakable Kimmy Schmidt is a remarkably accurate portrayal of life after a cult – which makes watching the show downright therapeutic for cult survivors and ex-fundamentalists like me and my friends. The show, created by Tina Fey, is less concerned with the dynamics of life in a cult than it is with what transpires once the hatch has been blown open, and when it depicts the bewilderment, frustration and promise of life after the world doesn't end, I see my own experience captured with warmth and an uncanny degree of perceptiveness.

Unlike the title character, I was not trapped underground for 15 years by a manipulative cult leader, convinced that the world had ended. Instead, my "community" of 20 friends (who met in college) believed that the apocalypse was imminent and that we would have a key role to play in bringing it to pass.

My story began in 2007 at Southwestern University in Texas, when a close friend of mine announced that God was calling him to start a prayer group with a special focus on bringing prophecy and miracles to our campus. Like the Reverend Richard Wayne Gary Wayne (played with unctuous perfection by Jon Hamm), Tyler boasted that he communicated directly with God. After graduation 20 "community" members moved with him to Kansas City to be a part of the International House of Prayer, a prominent Charismatic ministry. Eventually, I began to openly question the leader's teachings; I was asked to leave in February 2012.

Like Kimmie, readjusting to life in the real world was a long process for me – and when she said, "I just want to be a normal person," shortly after losing $13,000 and her first job, "And I can't! I don't know anything!", I recognized exactly that feeling. After more than four years in a cult, I was no longer sure how to behave socially. For instance, when I rented a house for the first time, I asked the landlord if there would be mandatory weekly meetings in which we were required to discuss our personal issues, as I had to do this every week when I was living in the cult. I was stunned when he said no.
You can read the entire piece at The Guardian
~~~~~~~~~~~
Read everything by Boze Herrington!
Boze Herrington has a degree in English from Southwestern University. His passion is to tell stories that challenge perceptions, promote beauty, and expose injustice. He loves Catholicism, Celtic fairy tales, and The Lord of the Rings. He's working on a series of novels. He blogs at www.thetalkingllama.wordpress.com. You can follow him on Twitter @SketchesbyBoze .

The Spiritual Abuse Survivor Blogs Network
~~~~~~~~~~
If this is your first time visiting NLQ please read our Welcome page and our Comment Policy!
Comments open below
NLQ Recommended Reading …