b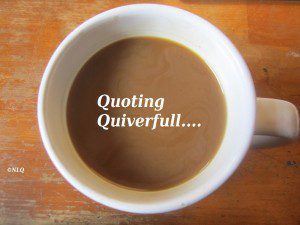 y Johnathan Parnell from John Piper's Desiring God blog – Parenting Means Wrestling Demons
Editor's note: There's just so much to dislike in Mr. Parnell's article on parenting and the demonic that it's hard to pick only one awful quote. The main message running through the piece seems to be that the devil is there to trip you up in parenting your children no matter what parenting style you pick and that demons hate children. Love your children, but don't love them too much seems to be the core message.
The knee-jerk response to the demonic message that children are worthless is to mistake children as everything. This response swings so far in the opposite direction of misopedia (the hatred of children) that we actually begin to worship children. This is when children become almost more than human, even angelic. Rather than see them as an interruption to our plans, or as an inconvenience to our priorities, we fall off the other side and make them the center of our worlds. This is part of a societal shift that started in the late twentieth century. Jennifer Senior comments, "Children stopped working, and parents worked twice as hard. Children went from being our employees to our bosses."

When we see parenting in the context of spiritual warfare, we understand that the enemy has more than one way to wreak havoc. As hard as it may be to swallow, we learn that demons also take pleasure in those homes that are run by children, especially children whose hearts are so shriveled by selfishness and pandering that they lack any category of seeing themselves as sinners in need of a Savior.
QUOTING QUIVERFULL is a regular feature of NLQ – we present the actual words of noted Quiverfull leaders and ask our readers: What do you think? Agree? Disagree? This is the place to state your opinion. Please, let's keep it respectful – but at the same time, we encourage readers to examine the ideas of Quiverfull and Spiritual Abuse honestly and thoughtfully.
If this is your first time visiting NLQ please read our Welcome page and our Comment Policy!
Comments open below
NLQ Recommended Reading …