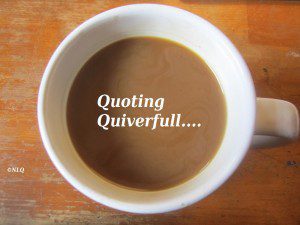 by Johnathan Leeman of 9Marks – Complementarianism & the Local Church: Editor's Note
Editor's note: Magnificent Straw Man construction by this man. He doesn't come right out and say that being an eglitarian is rooted in selfishness, but he dances around it with Christianese. Evangelical gobblety-gook.
Egalitarianism depends upon the worldview of individualism. That doesn't mean egalitarians are all self-centered. It means that individual desires and talents trump any class or category considerations. So the rule-makers should never keep anyone belonging to the class of "female" from being whatever she wants to be. And complementarians, admittedly, limit what members of this class can be in the home and church. Based on the egalitarian's sense of justice, this is irrational. It is 2+2=5. Complementarianism is not just a different perspective, it defies an egalitarian's basic assumptions about what it means to be human and is therefore dangerous. How many of history's grand exploitations and terrors have rooted in the systemic prejudice of one group over another!

As such, the emotions and the rhetoric run hot, as they always do in political contests where the two sides appear irrational to one another. Why? Because our rationalities always derive from our gods. Or rather, what you take to be "most reasonable" or "most rational" is your god. A god cannot be questioned. A god is the unmoved mover. A god is the word or logic who cannot be overruled. Emotions boil hot because one's gods hold one's universe together and gives it meaning, so we go to battle for them.

Precisely here, then, is where the complementarian, in all of his or her worldly folly, leans in toward the egalitarian and warns, "Be careful you are not serving an idol, at least in this one area of your doctrine. You'll have a pretty good idea that you are if, in spite of the plain teaching of the text, you'll find some justification for re-interpreting it because your sense of justice can imagine it no other way."

Complementarians imagine a different kind of home and church than egalitarians. They are just as acquainted with authority fallen, but they can better imagine authority redeemed. They know that being in authority is no better than being under authority, because both are assignments given by God for the sake of serving him and his praise. They know that redeemed authority creates, enlivens, and empowers, and it's a shade short of silly to argue over who gets to empower and who gets to be empowered in God's kingdom. In fact, if there is an advantage to be had, it doesn't belong to the person called to lay down his life, it belongs to the person who receives life because the first person lays his down.
QUOTING QUIVERFULL is a regular feature of NLQ – we present the actual words of noted Quiverfull leaders, cultural enforcers and those that seek to keep women submitted to men and ask our readers: What do you think? Agree? Disagree? This is the place to state your opinion. Please, let's keep it respectful – but at the same time, we encourage readers to examine the ideas of Quiverfull and Spiritual Abuse honestly and thoughtfully.
If this is your first time visiting NLQ please read our Welcome page and our Comment Policy!
Comments open below
NLQ Recommended Reading …