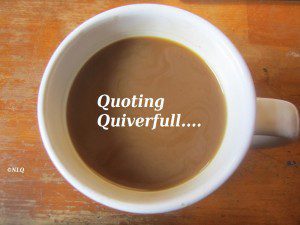 by Pastor Soni Japhet John from the comments on the Suko Family Blog – How To Make Your Wive Submit To Your Authority
Editor's note: Originally I was going to quote from this blog posting that has been sweeping through the internet and going viral. But the comments are far most poisonous than the original article. If those inclined to practice submission did it as Mr. Suko did then it would be much less awful. It would be inching closer to egalitarian marriage. What is awful are the comments for the most part, particularly this quoted one, because it's ranty in that True Patriarch way. It may not be so much abusive in the language but in the way the pastor is expressing his views. Enjoy.
The ABOVE SUBJECT IS CRUCIAL IN CHRISTIAN MARRIAGE.
Personally, BASIC TRUTH ABOUT OBEDIENCE MUST BE UNDERSTOOD.
1. It is not EASY to Obey: Naturally, no one wants to relinquish authority (even a child – give him/her something and later ask for that same thing- there is always that reluctance).
2. Obedience can be LEARNED:
Nobody is born obedient. it will interest you to know that even our Lord Jesus Christ learned obedience – "though He were a Son, yet learned he obedience. Hebrews 5:8″. Apostle Paul knew this fact, he told Titus " tell the aged women like-wise…teach the younger women to be …obedient to thier own husbands, THAT THE WORD OF GOD BE NOT BLASPHEMED" Titus 2:3-5. The impression most husbands have is that their wives have been taught the need for obedience before marriage – it might be true in some cases but husbands should know that it a continues processes and they can be involved. it takes love and understanding.
3. Obedience can be facilitated:
Obedience is usually easier when a person can identify with a course. OBEDIENCE CAN BE VOLUNTARILY OR FORCED. The Willing obedience is far above all better than the coerced type. A WIFE WILLINGLY OBEYING HER HUSBAND MEANS THAT SHE IS IN AGREEMENT WITH HIM. Like wise, A HUSBAND FORCING THE WIFE TO OBEY HIM IS CLEAR INDICATION OF DISUNITY.
I believe willing obedience is a product of RESPECT. In marriage relationship, you can not detach Respect from Obedience, it can't work. In other relationship like business, work place etc it can work. HUSBAND SHOULD KNOW THAT RESPECT IS EARNED!!! DO THE NECESSARY THINGS AND YOU WILL GAIN RESPECT – Obedience will NEVER BE A PROBLEM in your HOME. Thank you. Pastor SONI JAPHET JOHN
QUOTING QUIVERFULL is a regular feature of NLQ – we present the actual words of noted Quiverfull leaders, cultural enforcers and those that seek to keep women submitted to men and ask our readers: What do you think? Agree? Disagree? This is the place to state your opinion. Please, let's keep it respectful – but at the same time, we encourage readers to examine the ideas of Quiverfull and Spiritual Abuse honestly and thoughtfully.
If this is your first time visiting NLQ please read our Welcome page and our Comment Policy!
Comments open below
NLQ Recommended Reading …