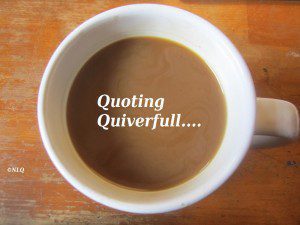 by Melissa  from Far Above Rubies – Modesty and My Changing Wardrobe
Editor's note: Another evangelical Christian mommy-blogger who thinks pants are the devil and likes to lump them in as a feminist device by selfish selfish women that want to do outrageous things like *gasp* earn their own money and be be comfortable when they do tasks ill suited for dresses. Sorry, but women started wearing pants before World War Two, it only became wide spread for reasons of practicality in the 50s and 60s. Women didn't suddenly live in pants and start demanding rights immediately following WW2. According to historical research the average American woman didn't start wearing pants most of the time before the late 1960s. Another example of a 'Good Christian Woman' engaging in historical revisionism to bash the feminist movement. Isn't lying a sin? If their truth is so wonderful then why do they have to keep lying to prop it up? Evangelical fear-mongering over the issue we've discussed endlessly here, female modesty.
Another story that comes to mind is the story of the time surrounding World War 2 (WWII).  (I'll shorten the story for the sake of this post.)  When Pearl Harbor was bombed, the men left to go to war, leaving the women (their wives and sisters and daughters) behind to fill in their jobs.  They did this out of necessity.
When the survivors returned, the men expected things to go back to the way they had been–men worked to provide and the women were homemakers.  But some of the women had joined a movement known to us now as feminism, and began to fight for their "rights".

What rights did they want?  They wanted the right to work jobs and make their own money.  They wanted the right to be the head of their own households.  They wanted the right to wear pants.

Before this movement, it was generally known/accepted, that pants were a man's garment and that skirts and dresses were a woman's garment.  We can look back over centuries and see that this is true in our country.  But at this point in time, women began to wear pants, too.  So, the "freedom" to wear pants and the cultural garments we see in stores today come from the feminist movement.  The same movement that tells a woman not to submit to her husband.  The same movement that turned the hearts of these women toward serving themselves and their own desires more than serving their husbands–or even serving the Lord as keepers at home.  (And that same movement today presses for the right to abort unborn babies.)
QUOTING QUIVERFULL is a regular feature of NLQ – we present the actual words of noted Quiverfull leaders, cultural enforcers and those that seek to keep women submitted to men and ask our readers: What do you think? Agree? Disagree? This is the place to state your opinion. Please, let's keep it respectful – but at the same time, we encourage readers to examine the ideas of Quiverfull and Spiritual Abuse honestly and thoughtfully.
If this is your first time visiting NLQ please read our Welcome page and our Comment Policy!
Comments open below
NLQ Recommended Reading …