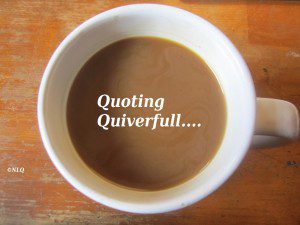 by Kathi posted at both Julie Ann Smith's Spiritual Sounding Board and R.L. Stollar's Homeschoolers Anonymous This is about Kevin Swanson's claims about his Gen2 Survey
However, Swanson doesn't end there, he says, "Homeschooling numbers are more attractive to parents who want to protect their daughters." At this point I see where the conversation is heading. Swanson blames the college culture of sexual revolution, the grey line between consensual sex and rape (huh?), fornication, and students "having sex like rabbits" for the high number of sexual assaults. He compares sending daughters off to college to cohabitating prisons where there is no separation of men and women. In an environment such as this, surely bad things are going to happen. Right? He then suggests that a good way for daughters to attend college is by taking online classes from home. Vaughn chimes in and promotes College Plus, which is a program that is promoted and talked about by a lot of proponents of Patriarchy and the Stay-at-Home Daughter Movement, including Doug Phillips and Voddie Baucham. You can read a little bit more about Voddie Baucham's daughter and College Plus in this article, Jasmine Baucham, CollegePlus, and Leaving Things Out.
Editor's note: While resetting some of my computer software to deal with a software conflict I had to rebuild some of my bookmarks lists, including one for Homeschoolers Anonymous and HARO. Doing so I stumbled across another group calling themselves Homeschoolers Anonymous that looks as if they are mostly dedicated to tearing down the good work done by R.L. Stollar and others at Homeschoolers Anonymous/HARO.  The attackers claim they want what is best for homeschoolers too but from looking around their site it is obvious that the only goal they have is to denigrate R.L. Stollar and Homeschoolers Anonymous. Victim blaming and silencing techniques. Whoever they are they are hiding behind an anonymizer service for their domain registry and are hosting it through a Central American country. Why so much secrecy and hiding?

QUOTING QUIVERFULL is a regular feature of NLQ – we present the actual words of noted Quiverfull leaders and ask our readers: What do you think? Agree? Disagree? This is the place to state your opinion. Please, let's keep it respectful – but at the same time, we encourage readers to examine the ideas of Quiverfull and Spiritual Abuse honestly and thoughtfully.
If this is your first time visiting NLQ please read our Welcome page and our Comment Policy!
Comments open below
NLQ Recommended Reading …