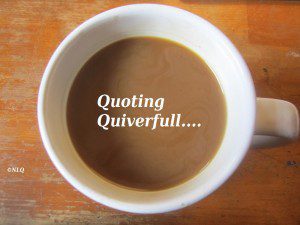 by Catholic News Agency on a recent article in Italian magazine Panorama  interviewing designers Dolce & Gabbana as quoted by Ladies Against Feminism – Homosexual Designers Back Traditional Marriage
Editor's note: Part one of LAF using the words of Dolce & Gabbana to try and further their 'No Gay Parents' and 'No Gay Marriage' agenda. I guess we fear that which we do not understand. Nice shaming/blaming of D & G by the ladies of LAF. Second part of this tomorrow morning dealing with who exactly should be, in their opinion, using reproductive technologies.
[Editor's Note: I find this to be an excellent example of Romans 1:20 which reference nature, as God designed it being a witness of Him. Whether they realize it or not Dolce and Gabbana have without making a confession of sin have pointed out they are living outside of God's design and intentions for man.]

"The family is not a fad," said co-founder of the fashion empire, Stefano Gabbana, in an interview with the Italian Magazine Panorama. "In it there is a supernatural sense of belonging."

Sharing this view with his business and former romantic partner, Domenico Dolce told the magazine: "We didn't invent the family ourselves."

Dolce and Gabbana, who are openly gay, went on to say children have the right to be raised by a mother and a father, and condemned the use of artificial means of conception, such as In-vitro fertilization.

The Italian-born fashion duo also spoke out against the use of surrogate mothers by gay couples who are seeking to have a child, referring to practice as "wombs for rent."

Dolce referred to those conceived through artificial means as "chemical children: synthetic children. Uterus' for rent, semen chosen from a catalog. And later you go and explain to these children who the mother is."

To procreate should be an "act of love," Dolce continued, adding that psychologists today are not ready to come face to face with the effects of "these experiments."

"We, a gay couple, say no to gay adoptions. Enough chemical children and wombs for rent. Children should have a mother and a father," the pair told the magazine.
QUOTING QUIVERFULL is a regular feature of NLQ – we present the actual words of noted Quiverfull leaders, cultural enforcers and those that seek to keep women submitted to men and ask our readers: What do you think? Agree? Disagree? This is the place to state your opinion. Please, let's keep it respectful – but at the same time, we encourage readers to examine the ideas of Quiverfull and Spiritual Abuse honestly and thoughtfully.
If this is your first time visiting NLQ please read our Welcome page and our Comment Policy!
Comments open below
NLQ Recommended Reading …