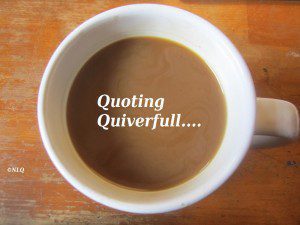 by Paul Washer from I'll Be Honest.com – Recovering Biblical Womanhood
Editor's note: At least the clearly CPM author seems to understand that how the man behaves affects the wife's ability to submit. But it is still a poisonous idea, the whole idea that one is dominant and the other submissive, it creates and drives a lot of misery for everyone involved.
Let's say that there is a woman who looks at the biblical command of a woman submitting to her husband. And then she looks over at her husband. He's a guy who works all the time. But he works all the time, not necessarily to provide for his family. He works all the time and then he's with his buddies and then he's getting all kinds of things for his hobbies, and he's all about what he likes to do. And in doing all the things he likes to do with all his buddies, he's basically neglecting his wife and his children.

And a woman looks over at that and says to herself, "I've got to submit to that? To a selfish boy, who basically lives for himself?" That can really make a woman bitter.

Now, but if a woman looks over and sees a man, and imprinted upon his face is, "Hallowed be Thy Name. Thy Kingdom come, Thy will be done." She can look at him and she can still become embittered. Why? Because he can say that and basically say the same thing. "I've got to neglect you and our children because I'm all about the Kingdom of Heaven".

How many pastor's wives have become embittered because the husband has sacrificed his family for Jesus sake? Okay. And that's amazing because Romans 12: 2 says that the will of God is perfect, and what it means is this: you don't have to disobey some of God's commands in order to obey the other ones. So, you don't have to disobey what God commanded you to do in regards to your wife and children in order to obey Him in what He commanded you to do in the ministry.

But if a woman looks over and sees a man, and the man is "Thy Kingdom come, Thy will be done, hallowed be Thy Name." and he begins to live that out within his closest relationships, that he strives that "the Kingdom come" in his wife in fullness of joy and he strives that the Kingdom come into his children, and the woman sees that he sacrifices friends, hobbies, everything else for the sake of blessing his family, then a woman looks at a man like that and goes, with a twinkle in her eye, "Yea, yea I can follow a guy like that, who is selflessly giving himself away to his family. Sure."
QUOTING QUIVERFULL is a regular feature of NLQ – we present the actual words of noted Quiverfull leaders, cultural enforcers and those that seek to keep women submitted to men and ask our readers: What do you think? Agree? Disagree? This is the place to state your opinion. Please, let's keep it respectful – but at the same time, we encourage readers to examine the ideas of Quiverfull and Spiritual Abuse honestly and thoughtfully.
If this is your first time visiting NLQ please read our Welcome page and our Comment Policy!
Comments open below
NLQ Recommended Reading …