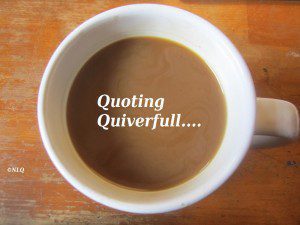 by Shalom Pearl Brand from No Greater Joy – Preparing for His Obsession
Editor's note: Interestingly enough the very first letter ignores Debi Pearl's admonitions not to have your own hobbies because it might keep you from being ready to serve your husband when he comes home from his (hobby) obsession.
We have received so many great responses about how you have learned to respond to your husband's obsessions. I, as a young wife, love to read what you have learned over the years so that I can be more prepared when things come up in my own marriage. My husband is quite obsessed with a great many things. Thankfully, I have always been right there with him to help him with each new adventure. I have to say, it has kept me PREPARING! Here are a few tips from you.

Dear NGJ,

The obsession article inquired, "What's a lady to do?" It made me think of Proverbs 31. Certainly there is a list of quality counter-obsessions a woman could undertake and still be serving and available when her man comes home with rabbits to clean. In vs. 13, weaving, crocheting, knitting, quilting; vs. 14, meal preparation, trying new recipes, and investigating foreign cuisine; vs. 16, perhaps a new gardening endeavor, a vineyard, an orchard, an herb garden to keep your family healthy; vs. 18, a craft or trade that contributes to the family's finances or food pantry; vs. 19, spinning, raising fiber, goats, or sheep; vs. 20, community service, church ministry, visiting the widows or those in need; vs. 21, making clothes; vs. 22, keeping herself and the home in order; vs. 24, making and selling garments, crafts, etc.; vs. 26, reading God's word, developing a Bible study (or writing a book!) and taking time to share it with younger women, taking an online course or researching an area of interest through books or websites; vs. 27, managing all aspects of the home that your husband has entrusted to you, paying bills, keeping the books, following a budget (or developing one!); vs.28, developing relationships with your children by investing time in their interests.

Dear NGJ,

When I read the article entitled "Obsessions" in the latest No Greater Joy magazine, I had to laugh. I have been married for two years exactly as of this week, and I found out pretty quickly once we were married my husband was going to have more obsessions than just me. It's helpful to know that other men are the same way. I'm going to start by saying that I did not, and sometimes still do not, have the best attitude about his "hobbies." One of my husband's greatest qualities is his ability to completely pour himself into anything he does. I have never seen him do a half-hearted job at anything and I admire that. It can be frustrating, however, when I want him to spend time with me and he's too busy doing his best! The three things I try to do to not get frustrated with his obsessions are:

1. Learn to do it with him and learn to love it.

2. Watch him do it and help him if I can.

3. If I can't do it with him or watch him do it, I find something productive to do while he's gone.
QUOTING QUIVERFULL is a regular feature of NLQ – we present the actual words of noted Quiverfull leaders, cultural enforcers and those that seek to keep women submitted to men and ask our readers: What do you think? Agree? Disagree? This is the place to state your opinion. Please, let's keep it respectful – but at the same time, we encourage readers to examine the ideas of Quiverfull and Spiritual Abuse honestly and thoughtfully.
If this is your first time visiting NLQ please read our Welcome page and our Comment Policy!
Comments open below
NLQ Recommended Reading …