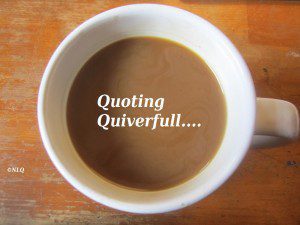 by Michael Pearl from No Greater Joy – Avoiding Vacuums
Editor's note: Warnings about keeping your children from being tempted into sexual sins by keeping them too busy and too protected to stray. Yeah, that's really going to work.
Don't put them in the place where they are under the influence of questionable kids that are older than they, or kids with stronger, more dominant personalities. Understand, they have a need to belong, to fit in, to not be the lonely oddball. If their self-image is fed and sustained at home, children can go outside the family into a negative environment and not be troubled by being the outsider, at odds with the tone and flow of the conversation and activities. They can leave the mountaintop of moral nurturing and walk through the valley of stupidity and shame, resisting its appeals, because all their human needs for socializing and acceptance have been met on the mountaintop to which they know they will soon return. But if you take a kid who is a vacuum of unfulfilled human needs into the place of corruption, he will find satisfaction holding hands with the devil. Every kid will give his heart to someone. If not to you—to the family—then whom? It is just a matter of time and opportunity.

Kids who are unfulfilled attract their opposites like magnets. There are children who have experimented with evil and have yielded to its lure. The excitement and power it offers has filled them with captivating experiences and stimulating "secrets." They have a compulsion to seek out the most vulnerable, hungry souls, enchanting them with tales of their journey down forbidden paths. It is the original temptation, the lure of obtaining the knowledge of good and evil, to go where you are not supposed to and discover the things so exciting and stimulating that one feels empowered by the very knowledge of it. The vulnerable children are flattered by the attention and confidence of their new—bigger and cooler—mentor. Now they have a "true friend" who values them enough to let them in on the "secrets" that can make them like the gods, "knowing good and evil." The fallen innocent will defend their choice with, "Well, my parents never understood me or cared."

After a verbal introduction into the intoxicating experience of sexual experimentation has stirred their curiosity and lust, they will then seek a time and place to journey down the dark path of personal experience. It may be the path to the upstairs bedroom, or the kids' "play house" in the back yard. It may be in the garage of a friend or in the woods or empty lots, but be sure, when kids want to skulk away to a dark corner to drink from the devil's cup, they will find opportunities where you are sure none exist. If they are determined, there is no such thing as protecting them. You cannot build enough fences without; you must build fences within.
QUOTING QUIVERFULL is a regular feature of NLQ – we present the actual words of noted Quiverfull leaders, cultural enforcers and those that seek to keep women submitted to men and ask our readers: What do you think? Agree? Disagree? This is the place to state your opinion. Please, let's keep it respectful – but at the same time, we encourage readers to examine the ideas of Quiverfull and Spiritual Abuse honestly and thoughtfully.
If this is your first time visiting NLQ please read our Welcome page and our Comment Policy!
Comments open below
NLQ Recommended Reading …
If this is your first time visiting NLQ please read our Welcome page and our Comment Policy!