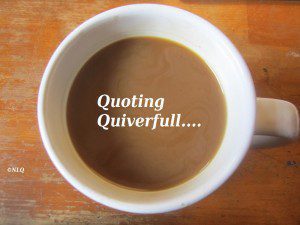 by Hattie Hart and Alana Newman from The Federalist in response to an interview with fashion designers Dolce & Gabbanna in Italy's Panorama Magazine and as quoted by Ladies Against Feminism – Synthetic Children, Spiritual Orphans, and the Obliteration of Mothers.
Editor's note: The latest thing to enrage the ladies at LAF is the idea that homosexual people can have children via reproductive technology. In what way does allowing others of different sexual orientations mean the death of traditional motherhood? It doesn't. Their verklempting has more to do with the fact that it's not just one mother and one father raising a child in a Christian household. They want to mandate what is the 'right' family in which to raise a child. It's just not that simple.
[Editor's Note: One of the authors references evolution's affect on survival due to parental bonds. We disagree with the premise that evolution exists. We do agree that family is key. Filial love is powerful as is the inherit nature which God designed that ties us to our parents, but more so than this is a godly heritage and the bonds of Christianity, faith passed on and shared; an impossibility by homosexual parenting. Any parents, homosexual and otherwise who knowingly, implicitly live outside the will of God will effectively ostracize their children. Natural born or otherwise they will be orphans drifting as is described by the first author of her psychology.]

This past week has seen the outrage generated by parents of donor and invitro-fertilization children following a now-infamous Panorama magazine interview conducted with the fashion designers Dolce & Gabbana, wherein Domenico Dolce proclaimed, "You are born to a mother and a father — or at least that's how it should be. I call children of chemistry, synthetic children." Immediately, Elton John advocated a boycott of the designers' products in retaliation for the perceived offense against his two sons, who were conceived via an egg donor and surrogate mother.
I am indeed a human being. My liver, heart, hair, and enzymes all work the same. I've discovered it is my psychology that is different and not-quite-right, due to my conception. It's not a matter for doctors to fix; it's a spiritual problem. My father accepted money, and promised to have nothing to do with me. My mother was wonderful and I have always loved her deeply, as she has loved me. But my journey is a battle against the void left by my father's absence, and a particular disability in understanding the difference between sacred and commercial, exploitation and cooperation. Those torments for me far outweigh any social stigma or momentarily painful gossip I've endured from ignorant people.
Speaking as two donor-conceived young women—alive because of reproductive technologies—we felt an urgent need to respond…in support of Dolce and  Gabbana.
QUOTING QUIVERFULL is a regular feature of NLQ – we present the actual words of noted Quiverfull leaders, cultural enforcers and those that seek to keep women submitted to men and ask our readers: What do you think? Agree? Disagree? This is the place to state your opinion. Please, let's keep it respectful – but at the same time, we encourage readers to examine the ideas of Quiverfull and Spiritual Abuse honestly and thoughtfully.
If this is your first time visiting NLQ please read our Welcome page and our Comment Policy!
Comments open below
NLQ Recommended Reading …