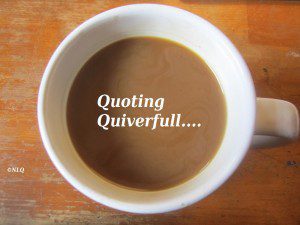 by Doug Johnson from Life Site – The sexiest thing my wife ever said to me…definitely isn't what you think it is
Editor's note: This guy has a warped sense of what sexy is. I don't know too many people that would define it the same way and definitely not many men outside of Christian Patriarchy and Quiverfull. Jaw drop. He thinks the sexiest thing his wife said to him was that she'd changed her mind about birth control and wanted her IUD out immediately so they could have more children. There is much in the article that is cringe-inducing, but this might just bet the worst part….
Once Abby got the IUD out, every conversation we had about growing our family was exciting and a huge shot in the arm for our marriage. Just the idea of more kids brought us closer. Sex became more meaningful. Food tasted better. Our faith became deeper. There weren't any fireworks and there wasn't a party in honor of our new decision to drop contraception, but I can say it sent our marriage in a whole new direction that has been one awesome ride.
….followed by this…
As for now, in our marriage, we don't use any chemicals or latex. It's not just Abby's fertility anymore either. There is no more, take a pill and our sexual relationship just ends up on auto pilot. We have good ole natural, possibly making-a-baby SEX. We both understand that her fertility is ours and we work on it together. The good news is that NFP has brought us closer as a married couple. Nothing will ever come between my wife and I in our bed ever again. Well, maybe our 2 year old, 1 year old, and 6 month old boys. But nothing else!
QUOTING QUIVERFULL is a regular feature of NLQ – we present the actual words of noted Quiverfull leaders and ask our readers: What do you think? Agree? Disagree? This is the place to state your opinion. Please, let's keep it respectful – but at the same time, we encourage readers to examine the ideas of Quiverfull and Spiritual Abuse honestly and thoughtfully.
If this is your first time visiting NLQ please read our Welcome page and our Comment Policy!
Comments open below
NLQ Recommended Reading …