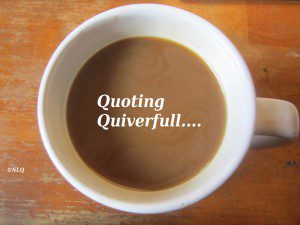 by David Parton from What Happened To The Independent Fundamentalist Baptist Movement? – What Happened To Us?
Editor's note: While parts of the IFB fall clearly in the harmful Quiverfull theology I have to give this man credit. He's asking the hard questions as someone in the IFB movement. Too bad other flavors of religion in Quiverfull are not asking and examining the same question. It can only be positive when those involved in the more cult-like versions of Christianity start critically thinking about why it doesn't work. What questions do you think Quiverfull churches should start asking?

This is undoubtedly a question that has crossed an increasing number of minds in the past several years. This is a question that, quite frankly, demands a well thought and honest answer. When well-meaning children are forsaking the long held traditions of their fathers and mothers in record numbers, when it seems that you can't turn around without hearing of another sexual indiscretion from a trusted, conservative Baptist leader, and when by all appearances the IFB which led us to Christ, to our spouses, and to our lives as we know them today seems to be shrinking into non-existence, the question, "What happened?" demands an answer. This sincere question does not deserve a quick retort from a sacred desk,  does not allow room for dismissal, and has surpassed the ability to be pacified by statements such as, "don't judge all of us by some of us." Fundamentalism, in many respects, seems to be broken, and I'd like to get to the bottom of why.
QUOTING QUIVERFULL is a regular feature of NLQ – we present the actual words of noted Quiverfull leaders and ask our readers: What do you think? Agree? Disagree? This is the place to state your opinion. Please, let's keep it respectful – but at the same time, we encourage readers to examine the ideas of Quiverfull and Spiritual Abuse honestly and thoughtfully.
If this is your first time visiting NLQ please read our Welcome page and our Comment Policy!
Comments open below
NLQ Recommended Reading …