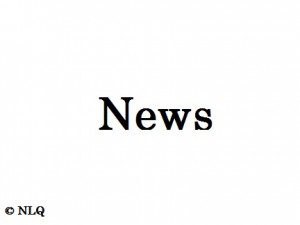 This doesn't exactly fit in the Quoting Quiverful or News section but after some of what I've read on "Christian" sites/blogs, including several here on Patheos, it's obvious that many folks Quiverfull, Evangelical, Religious or Atheist are hotly debating gold medal Olympian Bruce Jenner's Friday night televised interview. Diane Sawyer interviewed Bruce for two hours in which he explained his gender identity journey along with snippets from the medical community and others who identify as transgendered in  a way that came across as enlightening and respectful, not at all what I expected.
Let me say that I will be referring to Jenner as 'he' in this piece because during his interview he himself said that we should refer to him in masculine pronouns, at least until he completes his journey and decides to be called by feminine pronouns.
While watching the interview I was impressed by the outright bravery of a man I'd always thought of as an 'Alpha Male' type. His coming out as transgendered can only do a world of good in getting mainstream society to be more accepting of the world outside of established gender norms. But at the same time I'm thinking how brave Bruce is and how this will help those struggling day to day with their own battles to be authentically who they are I know that there will be a rather ugly, not very loving, not accepting pushback by those Evangelicals. Sadly it has already started, even here at Patheos.
Going to simply list some of the worst blogs by supposed Christians and their very unhelpful dialogue. And people wonder why so many transgendered people take their own lives. It's because of unloving crap like this. Imagine having to deal with this avalanche of crap daily.
First up, Kathy Schiffer from her Patheos blog with a very wrong name Seasons of Grace – NEWS FLASH: Bruce Jenner is Not a Woman
Bruce Jenner is a man.  He will always be a man.  He may be a man who's been surgically altered (ouch! just thinking about it!), but he'll still be a man.  He may grow long hair, have his Adam's apple surgically removed, take hormones to enhance breast growth, and paint his fingernails; but he'll still be a man.

Every single cell in his body contains XY chromosomes, and no amount of chemical or surgical or psychological manipulation will change that.  His skin is male; his fingernails are male; his chest hair is male, as are his feet, his nose, his eyeballs.

Bruce Jenner is not a woman.  He may be a sad, physically mutilated and psychologically troubled man–but a man he is.
Russell Moore of the Southern Baptist Convention starts out well before veering into hatred and shaming. Russell Moore – What Should the Church Say to Bruce Jenner?
Bruce Jenner, of course, is a symbol, a celebrity spokesperson for an entire mentality that sees gender as separate from biological identity. So is there a word from God to the transgender community? How should the church address the Bruce Jenner in your neighborhood, who doesn't have the star power or the Malibu mansions but who has the same alienation of self?

First of all, we should avoid the temptation to laugh at these suffering souls. We do not see our transgendered neighbors as freaks to be despised. They feel alienated from their identities as men or women and are seeking a solution to that in self-display or in surgery or in pumping their bodies with the other sex's hormones. In a fallen universe, all of us are alienated, in some way, from who were designed to be. That alienation manifests itself in different ways in different people.

But neither should we fall for the cultural narrative behind the transgender turn. This narrative is rooted in the ancient heresy of Gnosticism, with the idea that the "real" self is separate from who one is as an embodied, material being. Body parts and chromosomal patterns are dispensable since the self is radically disconnected from the body, the psychic from the material.

The old Gnostic heresy is joined with contemporary expressive individualism—the idea that I must be true to whomever I perceive my "real me" to be on the inside in order to be "authentic." This is what leads, in other news of the week, some parents to "transition" the gender identity of their child at ages as early as four years old.
From Christian News Wire – Olympic Gold Medalist Bruce Jenner Becoming a Woman Sends the Wrong Message
4 WINDS sports minister Steve McConkey believes this is another indication of where sports is headed after the International Olympic Committee allowed transgenders in the Olympics in 2003. The IOC decision has directly or indirectly emboldened former and current athletes to proudly defy biblical standards.

Thirty-three state high school organizations have already approved transgenders on sports teams. A boy now can compete as a girl and a girl as a boy. Jenner's decision will only increase the confusion as kids look up to athletes as examples. Steve believes Christians will face discrimination if they believe homosexuality is a sin.

Jenner won his decathlon gold medal at the 1976 Olympics with a world-record 8,616 points. He received the James E. Sullivan Award as the top amateur athlete in the United States. Jenner was also the Associated Press Male Athlete of the Year in 1976.

"An athlete of Bruce Jenner's stature becoming a transgender will send a very bad message to the kids of America," says Steve McConkey. "Kids will have another sports hero who is confused and the saga will be broadcast throughout the world. Pray for Bruce Jenner and against television networks for promoting sin."
…and there are a score more I could post here with arguments that this is sin in some form or another. Here are a few to counter balance the hate.
Hemant Mehta of the Friendly Atheist – Right on Cue, Here Are a Bunch of Christians Telling Bruce Jenner He Needs Jesus has a long list of screen caps of various Christian haters on Twitter talking about Mr. Jenner.
Earlier tonight, Bruce Jennertold Diane Sawyer that "for all intents and purposes, I am a woman."

Congratulations to him (his preferred pronoun) for having the courage to say so publicly. Even for a reality TV star, that couldn't have been easy.

But leave it to Christians on Twitter (and an ignorant Catholic blogger on Patheos) to tell Jenner what he *really* needs…
Jenner's second wife Linda Thompson speaks out on Bruce's journey in the Huffington Post – How Living With and Loving Bruce Jenner Changed My Life Forever
After having harbored his secret, and feeling in my heart and mind that I have protected him through these years, I can now breathe a little easier, knowing he now has found the strength and the courage to fulfill his dream. He can finally realize his need to be who he authentically is, who he was born to be. That takes tremendous courage. For that I commend him.

Bruce has already "gone through the fire," suffered unfathomable discomfort and pain, been held prisoner in his own flesh. It is certainly not our place to judge him or others who may feel trapped, ostracized, or alone.

My hope and my prayer is that humanity has evolved enough and been properly educated to exercise kindness toward those who have struggled or who we may perceive to be "different." Our uniqueness, our individuality, and our life experience molds us into fascinating beings. I hope we can embrace that. I pray we may all challenge ourselves to delve into the deepest resources of our hearts to cultivate an atmosphere of understanding, acceptance, tolerance, and compassion. We are all in this life together.

As Henry James so wisely advised, the three most important things in life are:

Be kind.

Be kind.

1. Be kind.
Dear readers, what did you think of the interview and how should the church respond when someone comes out as transgendered?
If this is your first time visiting NLQ please read our Welcome page and our Comment Policy!
Comments open below
NLQ Recommended Reading …