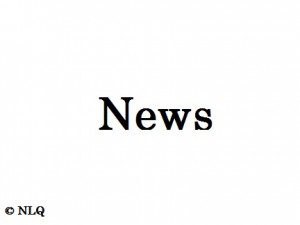 Remember the Andrea Yates story fourteen years ago? If you don't recall it Andrea Yates was a Quiverfull mother who was suffering from post-partum psychosis and killed all five of her children. Everyone around her knew she was significantly mentally ill to the point where her doctor didn't think she should have more children, yet did very little to get her real help. Her husband quietly divorced her two years after the trial, remarried and continued on with his Quiverfull lifestyle by having even more children.
Oprah's series "Where Are They Now?" caught up with Rusty and he had this to say about his thoughts on Andrea's trial.
"Some people are going to hear this and think it's crazy, but… trying her, it was the single cruelest thing I've ever personally witnessed," Rusty says.

Andrea's mental illness, he continues, was the sole factor that drove her to kill.

"Her actions were completely a result of her illness," Rusty says. "This [was a] mentally ill woman — who otherwise loves her children, was a great mother, was a great person — and they're going to sit her in trial? Try to kill her?"

That first trial in which the prosecution sought the death penalty was especially emotional for Rusty as he watched what the process did to the troubled woman he had once trusted and loved.

"They spent a week showing pictures of our children's dead bodies in front of a jury, in front of her," Rusty says. "I mean, from my perspective, that's the cruelest thing… She's somebody that needs love, compassion, support."

Even thinking back on the trial still overwhelms Rusty today, 14 years later.

"They just take her and put her on public display, with the bodies of my children," he says tearfully. "It's so wrong."

Rusty Yates' full interview airs this weekend on "Oprah: Where Are They Now," on Saturday, April 25, at 10 p.m. ET on OWN.
Read the entire article at
Huffington Post.
Andrea Yates case was one of the first ones involving a Quiverfull mother getting a lot of mainstream media press and as a result that same media failed to realize that the Yates family was something more than very religious. Quiverfull was unheard of in the media at that time.
If this is your first time visiting NLQ please read our Welcome page and our Comment Policy!
Comments open below
NLQ Recommended Reading …