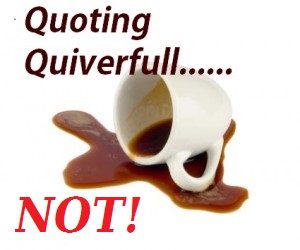 Original author unknown – this is a Facebook posting quoted by Kelly Crawford at her blog Generation Cedar in her post To the Lady Who Used Guilt to Undermine Homemaking and the Titus 2 Woman.  Crawford is in high dungeon in her offended state over the words of this unidentified woman. Reposting it here because the original author has some valid points, it's not all shaming and blaming like Crawford likes to pretend that it is.
"It was the raspberry ices that broke me….the women's Bible study I was attending was going through A Woman After God's Own Heart by Elizabeth George, one of those guides to "biblical womanhood" that offered a few good insights, but mostly just made me feel guilty and inadequate about my fledgling homemaking skills. Something about the theology seemed off, but as a young mom, I took the older, more experienced women's words to heart. Or at least I did until George described how she served her daughters raspberry ices when they came home from school, and a case of spiritual brain freeze spurred me to righteous rebellion.

See, I had spent much of my childhood in Liberia, a country that was in the midst of a horrific civil war. The women I had grown up with—strong women who loved Jesus and were certainly "women after God's own heart"—had been forced to flee their concrete block houses and zinc shacks to take refuge in the jungle, or make the long, dangerous trek to Ghana seeking refuge and asylum….They sure weren't serving up raspberry ices in sparkling goblets….

The dichotomy between what I was being taught about "biblical womanhood" in church and the reality of what my loved ones in Liberia were facing was grotesque, and the insinuation that the measure of a woman's heart could be in any way related to the privileged frivolities of Western homemaking infuriated me…."If it doesn't work for African market women, it doesn't work for me." The gospel has to be good news for everyone willing to accept it, no matter their circumstances, or it isn't good news at all….

…when we absolutize our gender expectations, insisting that everyone meet our cultural standards of masculinity and femininity, we run into trouble. Not only do we misrepresent what the Bible has to say about men and women, boiling people down to caricatures, we also crush people under the weight of our human-made traditions, which we have erroneously equated with virtue and godliness. In Matthew 23, Jesus had strong words for the scribes and Pharisees who did just that, accusing them of tying heavy burdens on people's backs, slamming the door of heaven in people's faces, and of being white-washed tombs…"
If this is your first time visiting NLQ please read our Welcome page and our Comment Policy!
Comments open below
NLQ Recommended Reading …