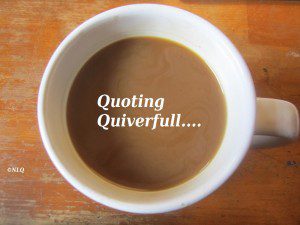 by Michael Pearl of No Greater Joy in part seven of his new foreword for his book "To Train Up A Child" – Attack on Traditional Child Training
Editor's note: I believe that Michael is referring to his appearance on the Anderson Cooper show on CNN about three years ago. Video of his appearance here, here and here. This was in the aftermath of the deaths of Hana Grace Williams and Lydia Shatz, both disciplined to death by their families using Mr. Pearl's methods. Both homes had well worn copies of "To Train Up A Child" yet Michael denies his teachings had anything to do with their deaths. Michael went all the day to NYC to appear on the show of someone he would consider a 'sodomite' to defend his book and methods.
On a flight to New York City to appear on TV, the woman I sat next to on the plane said she had spanked her children. The taxi driver said he had "whollopped" the kids when it was needed, and they were all in college now or successful in business. The director of the show said she was spanked and spanked her kids as needed. The make-up ladies and the back-stage hands were all sympathetic with my position. Only the host of the show and his selected audience thought "all studies confirm that hitting children will cause them to be violent . . . ." He had no children, thank God. His husband could not conceive, for obvious reasons. And his star witness, a child psychologist, said that parents "cannot be trusted to exercise corporal punishment" because they are so angry and out of control, indicating that was the reason she could not trust herself to spank.
QUOTING QUIVERFULL is a regular feature of NLQ – we present the actual words of noted Quiverfull leaders, cultural enforcers and those that seek to keep women submitted to men and ask our readers: What do you think? Agree? Disagree? This is the place to state your opinion. Please, let's keep it respectful – but at the same time, we encourage readers to examine the ideas of Quiverfull and Spiritual Abuse honestly and thoughtfully.