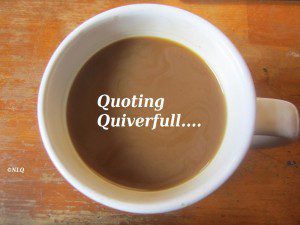 by Zsuzsanna Anderson, wife of Steven L. Anderson from Are They All Yours? – Birth Hypocrisy
Editor's note: Zsuzsanna is upset today because people are talking and speculating over the birth of Jill Duggar Dillard's new baby boy Israel, trying to parse what that lone photo of the new family means. If she had a c-section, why it was a hospital birth instead of a home birth, ad infinitum… which is only natural considering every single aspect of this poor girl's life has been lived more years than not in the white hot glare of the television camera. Zsuzsanna fails to understand that when the average American sees someone over and over on television they become emotionally invested in that particular person's life, so such speculation isn't that abnormal.
Which leads right to Zsu going for the jugular and insisting that modern medicine, doctors and hospital births lead to c-sections and c-sections make women bitter. All the while spouting that crap that she's only concerned about a good outcome for both baby and mother. I call bullshit on Zsu's words. She sounds very bitter here even if she's never had a c-section and where would precious little Boaz Anderson be if she didn't go to a doctor and have modern medicine and yes, hospitals, treat her babies TTTS? Hypocrite.
Who cares what type of medical intervention Jill had? It did result in a healthy robust baby and a living mother. Can't say for sure that would have happened with a homebirth this many days overdue.
Case in point: The news today of Jill Duggar Dillard delivering her son has the internet ablaze with snark, sarcasm, outright hatred, and worse, all because of the above photo being released, without any more specific details on her mode of delivery. Jill is a midwife, and was planning a home birth, while the photo was clearly taken in a hospital. Of course, the possible scenarios are literally limitless, but that is not stopping the internet sleuths from speculating about the tiniest details to piece together the puzzle regarding the mode by which this child was born. Scrubs? High-risk wrist band? How tired is she looking? What is that makeup hiding? Is she holding the baby like someone avoiding a tender incision site? And on and on and on.

Of course, delivering in a hospital, and having your FIRST child, also makes you the target of well-deserved hate, such as comments about her headband, how her uterus will fall out eventually, that they won't be able to think of 20 names starting with the letter "I", how she put her child in danger for even attempting a home birth, etc.

Truly, misery loves company. Many of those women who have had an unnecessary C-section (which is the majority of women today) seem to have become bitter to the point where they now take pleasure in the possibility that someone else also might have had to undergo a C-section. In the meantime, the haters seem to be overlooking the obvious (and stated) fact that mother and baby are healthy, that the little guy is super cute, and that the parents are obviously in love with each other and their newborn. All that doesn't matter, and cannot be acknowledged, until we know how this child was born. Because evidently, in their minds and contrary to their stated ideals of worrying only about the health and safety of mom and baby, that IS what it's all about.

I wonder how these birthing hypocrites would feel if I started expressing no surprise at the fact that their induction led to a C-section (it does in 3 out of 4 first-time moms), scolding them for not getting a doula, reminding them of the fact that VBACs are near impossible any more due to legal woes, and outlining how they will still be able to recall their traumatic birth experience decades from now.

And that, dear reader, is birth hypocrisy at it finest.
No, Zsuzsanna, you're the birth hypocrite (and I'm glad because Boaz wouldn't be here if you weren't a hypocrite about medical intervention)
QUOTING QUIVERFULL is a regular feature of NLQ – we present the actual words of noted Quiverfull leaders, cultural enforcers and those that seek to keep women submitted to men and ask our readers: What do you think? Agree? Disagree? This is the place to state your opinion. Please, let's keep it respectful – but at the same time, we encourage readers to examine the ideas of Quiverfull and Spiritual Abuse honestly and thoughtfully.
Since this is a Duggar posting, it means that Duggar fans coming here will see this six months to 2 years out of date to rant and flounce about angrily in the comments. Before all that flouncing commences please read our Duggar Fan Comment Policy first!
If this is your first time visiting NLQ please read our Welcome page and our Comment Policy!
Comments open below
NLQ Recommended Reading …