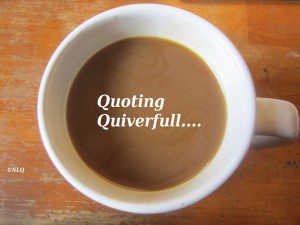 by Ken Ham from Answers in Genesis and as quoted by Ladies Against Feminism – Why is Marriage Just For Two?
Editor's note: It always amuses me when Ham and LAF start banging away about one man and one woman being the Biblical standard for marriage when there was incest, polygamy, marriage after rape, wives and concubines and all sorts of suspicious couplings apparently approved of by God in the Old Testament. There's no evidence in the Bible to support what they are saying is the one true marriage. I love how comedian Betty Bowers outlines all the different types of Biblical marriages.
For years I have been asking the question "why only two?" to those people who support gay marriage. You see, the idea of marriage being between only two people is biblically based. Marriage is for two people—a man and a woman—because God created it to be that way in Genesis. Since He is Creator, only God has the right to say what marriage is and what it is not. But if we are able to redefine marriage to be whatever we want it to be, then why stop with marriage as just between two people?

Well, this is exactly what we're seeing happening now. In the news recently was a story of what is claimed to be the first gay marriage between three men. The marriage of this "throuple" in Thailand took place this past Valentine's Day and was quickly a viral sensation. According to the news report, one of the men who got married said, "Some people may not agree and are probably amazed by our decision, but we believe many people do understand and accept our choice. Love is love, after all." Another one of the men reportedly stated, "We love each other and live together like brothers; hopefully this is something the world can understand in the 21st century."
QUOTING QUIVERFULL is a regular feature of NLQ – we present the actual words of noted Quiverfull leaders, cultural enforcers and those that seek to keep women submitted to men and ask our readers: What do you think? Agree? Disagree? This is the place to state your opinion. Please, let's keep it respectful – but at the same time, we encourage readers to examine the ideas of Quiverfull and Spiritual Abuse honestly and thoughtfully.
If this is your first time visiting NLQ please read our Welcome page and our Comment Policy!
Comments open below
NLQ Recommended Reading …