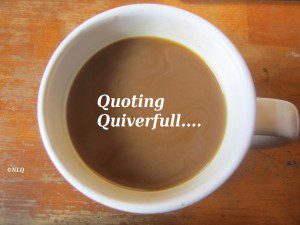 by Michael Pearl of No Greater Joy in part six of his new foreword for his book "To Train Up A Child" – Attack on Traditional Child Training
Editor note: So now Michael busts out actual legitimate studies, well perhaps Fox News Gretchen Carlson isn't a legit source, but most of these are from real places and people. Wondering how many of these are cherry-picked bits taken out of context?
Marjorie Gunnoe, a developmental psychologist at Calvin College in Grand Rapids, Michigan, who is not a spanking advocate but is an open-minded researcher, questioned 2,600 people about being smacked. One-quarter of them had never been physically disciplined. The participants' answers were compared with such behaviors as academic success, optimism about the future, antisocial behavior, violence, and bouts of depression. According to the research, children spanked up to the age of 6 were likely as teenagers to perform better at school and were more likely to carry out volunteer work and to want to go to college than their peers who had never been physically disciplined. "The claims made for not spanking children fail to hold up. They are not consistent with the data," said Gunnoe. "I think of spanking as a dangerous tool, but there are times when there is a job big enough for a dangerous tool. You just don't use it for all your jobs."

Child psychologist Elizabeth Owens, scientist at the Institute of Human Development at the University of California, Berkeley, conducted a study. She concluded, "If you look at the causally relevant evidence, it's not scientifically defensible to say that spanking is always a horrible thing. I don't think mild, occasional spankings in an otherwise supportive, loving family will do any long-term harm."

Akron Law Review published a study that examined criminal records and found that children raised where a legal ban on parental corporal punishment is in effect are much more likely to be involved in crime.

Psychologist Aric Sigman states, "The idea that smacking and violence are on a continuum is a bizarre and fetished view of what punishment is for most parents. If it's done judiciously by a parent who is normally affectionate and sensitive to their child, our society should not be up in arms about that. Parents should be taught to distinguish this from a punch in the face."

Jason M. Fuller of the University of Akron Law School says that Sweden is ". . . an ideal laboratory to study spanking bans," for a generation ago it became the first nation to impose a complete ban on physical discipline. According to Fuller, police reports indicate that since the spanking ban, child-abuse rates in Sweden have exploded over 500 percent. Even just one year after the ban took effect, and after a massive government-run public education campaign, Fuller found that "not only were Swedish parents resorting to pushing, grabbing, and shoving more than U.S. parents, but they were also beating their children twice as often." After a decade of the ban, "rates of physical child abuse in Sweden had risen to three times the U.S. rate," and "from 1979 to 1994, Swedish children under seven endured an almost six-fold increase in physical abuse," Fuller's analysis revealed. More than half of Swedish schoolchildren are undergoing some sort of therapy in an effort to solve learning problems.

Kenneth Dodge, a professor at Duke University, conducted a long-term study of corporal punishment's effect on 453 kids, both black and white, tracking them from kindergarten through eleventh grade. Now that is a scientific study. When Dodge's team presented its findings at a conference, the data did not make people happy. They found that the more a child was spanked, the less aggressive the child was over time. The spanked black kid was overall less likely to be in trouble. Scholars publicly castigated Dodge's team, but Dodge and Lansford—both of whom remain adamantly against the use of physical discipline—were so horrified by such questions that they enlisted a team of fourteen scholars to study the use of corporal punishment around the world. The researchers failed to find evidence that spanking had negative effects.

Dr. Diana Baumrind of the University of California, Berkeley, aided by teams of professional researchers, conducted what many consider to be the most extensive and methodologically thorough child development study ever done. They examined 164 families for over a decade, tracking their children from age four to fourteen. Baumrind found that "spanking can be helpful in certain contexts" and discovered "no evidence for unique detrimental effects of normative physical punishment." The study also revealed that children who were never spanked tended to have behavioral problems, and were not more competent than their peers as other professionals had suggested.

If we were to adopt the methods of the professionals, reasoning backward from a select group, we could reference "studies" proving our point. For example, USA Today interviewed 29 CEOs of very successful businesses regarding the cause of their success, and in the process discovered that all 29 were spanked as children. Following their methodology we could conclude that spanking will lead to becoming a very successful CEO. Of course that is not a scientific study, and the correlation proves nothing except that spanking does not prevent one from becoming a successful CEO.

So actual scientific studies lend weight to what the Bible says: "The rod and reproof give wisdom: but a child left to himself bringeth his mother to shame" (Proverbs 29:15).

All presidents of the United States, including Obama, were spanked as children, as were nearly all senators, congressmen, and military commanders. In a 2011 USA Weekend interview, First Lady Michelle Obama admitted to spanking her daughter Malia once or twice when she was little. Laura Bush told Dr. Phil she did the same to her twin daughters, Barbara and Jenna, when they were young.

In a three-way discussion on Fox News, Arthur Aidala says he was "spanked with a belt" and thinks it was a "good idea." Gretchen Carlson said she "was spanked, but things have changed." Host Arthur Aidala and Jonna Spilbor, both prosecutors and defense attorneys, said they spank their children as well.
QUOTING QUIVERFULL is a regular feature of NLQ – we present the actual words of noted Quiverfull leaders, cultural enforcers and those that seek to keep women submitted to men and ask our readers: What do you think? Agree? Disagree? This is the place to state your opinion. Please, let's keep it respectful – but at the same time, we encourage readers to examine the ideas of Quiverfull and Spiritual Abuse honestly and thoughtfully.
Part 1 | Part 2 | Part 3 | Part 4 | Part 5
If this is your first time visiting NLQ please read our Welcome page and our Comment Policy!
Comments open below
NLQ Recommended Reading …