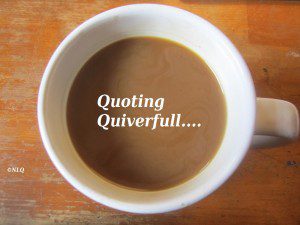 by Michael Pearl of No Greater Joy in part eight of his new foreword for his book "To Train Up A Child" – Attack on Traditional Child Training
Editor's note: He's claiming that the anti spanking movement cannot prove their claims even as there are many more legitimate scientific studies showing that harming a child to make them behave is bad in the long run. Mr. Pearl ignores facts or blurts out lies about anything that runs counter to his belief. This seems to be a typical thing to do in the world of Quiverfull and Evangelical Christianity, come up against a study or a fact that doesn't fit with your 'Biblical World View', just call it a lie without legitimately refuting it.
If you draw a line through history at the point where spanking was abandoned, you will find that it coincides with significant increases in juvenile misbehavior, suicides, low self-esteem, self-loathing, and a general degeneration of society. You will also discover that where parents give up corporal chastisement, they resort to emotionally ab,usive methods such as screaming, insulting, and humiliating in order to control aberrant behavior.

However, we are not suggesting that the cessation of spanking is responsible for the increase in juvenile misbehavior and crime. There are many factors, and this is not the place to discuss them. But just as we cannot say that lack of spanking causes delinquency, the progressive cannot say, based on the statistics, that spanking causes delinquency. There are a number of factors contributing to the decline in civilization and to juvenile rebellion and indifference. However, in answer to the progressive claim that spanking is responsible for youth misbehavior, if the statics do speak in regard to delinquency, they would say that the cessation of spanking has increased misbehavior in youth, not diminished it as they suggested would occur with its elimination.
QUOTING QUIVERFULL is a regular feature of NLQ – we present the actual words of noted Quiverfull leaders, cultural enforcers and those that seek to keep women submitted to men and ask our readers: What do you think? Agree? Disagree? This is the place to state your opinion. Please, let's keep it respectful – but at the same time, we encourage readers to examine the ideas of Quiverfull and Spiritual Abuse honestly and thoughtfully.