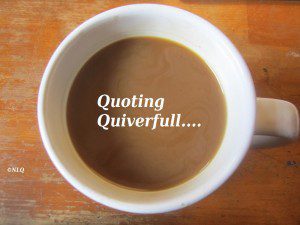 by Josh Duggar of the Family Research Council at last Saturday's rally in Washington D.C. From Raw Story – Josh Duggar: Christians who aren't allowed to discriminate against gays are victims of discrimination
Editor's note: It's pretty obvious that Josh doesn't understand that not being allowed to discriminate against others is not Christian persecution. It seems that Josh is not liking being discriminated against as much as he enjoys discriminating against others. It is some damn fine martyrbating he's doing. You can watch the entire interview at CNS News.
"Right now in America there is an agenda to silence people of faith, those who hold a dissenting opinion," Duggar said. "That's not what America was founded on. America was founded on respect, tolerance, and really not discriminating against people based on their religious convictions."

Duggar, the eldest of 19 children and affiliated with the Quiverfull movement, described his Christian views as mainstream orthodoxy.

"Orthodox Christianity, in general, and all faiths, really, ascribe to the fact that the family is central to everything," he said. "When you look at our economy right now and you look at all the other issues — national security, immigration, all these issues that we face in our country — it all goes back to when you have strong families, you have a strong economy, you have a strong nation."
QUOTING QUIVERFULL is a regular feature of NLQ – we present the actual words of noted Quiverfull leaders, cultural enforcers and those that seek to keep women submitted to men and ask our readers: What do you think? Agree? Disagree? This is the place to state your opinion. Please, let's keep it respectful – but at the same time, we encourage readers to examine the ideas of Quiverfull and Spiritual Abuse honestly and thoughtfully.
Since this is a Duggar posting, it means that Duggar fans coming here will see this six months to 2 years out of date to rant and flounce about angrily in the comments. Before all that flouncing commences please read our Duggar Fan Comment Policy first!
If this is your first time visiting NLQ please read our Welcome page and our Comment Policy!
Comments open below
NLQ Recommended Reading …