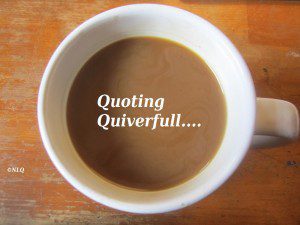 by Ken Ham of Answers In Genesis originally from his Blog as quoted by Ladies Against Feminism – The Sexual Liberation Movement Failed Us. We're Not Surprised
Editor's note: Television really isn't a medium that has ever completely formed and informed the morals of this nation. Most of the time it is a mirror reflecting whatever social issue will get the most viewers, even if the issue isn't as pressing as it is shown to be on the tiny screen. All you have to do is look at shows like 'Jerry Springer' to see the axiom of whatever grabs the ratings. ABC family showing a gay teen kiss is just doing whatever will generate the most viewers, which translates into more advertising dollars. It's not some plot to push a certain social agenda, no matter how much Ken Ham and LAF try to strawman it.
The ABC Family show The Fosters has reportedly made TV history with the youngest same-sex kiss on the US screen. Two male characters, who portray 13-year-old seventh graders in the show, apparently kissed one another on a recent episode of the show, which also features a lesbian couple raising five biological, adopted, and foster kids. The media is praising the gay kiss as "setting a fantastic standard" and as a "more accurate representation of LGBTQ youth in entertainment."

This is just another sign of the times we live in. Homosexual behavior is quickly becoming a norm on television as more and more shows celebrate and applaud it—and as these shows try to normalize such behaviors among our children. Our culture has completely rejected God's Word as the foundation for its thinking and we are increasingly seeing everyone simply doing what is right in their own eyes (Judges 21:25). Sadly, the secular culture is doing a good job indoctrinating children into accepting its views of morality.
QUOTING QUIVERFULL is a regular feature of NLQ – we present the actual words of noted Quiverfull leaders and ask our readers: What do you think? Agree? Disagree? This is the place to state your opinion. Please, let's keep it respectful – but at the same time, we encourage readers to examine the ideas of Quiverfull and Spiritual Abuse honestly and thoughtfully.
If this is your first time visiting NLQ please read our Welcome page and our Comment Policy!
Comments open below
NLQ Recommended Reading …