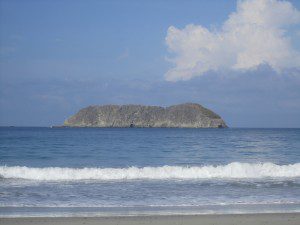 by Chan Bernat shared from Facebook with author's permission.
Editor's note: I think all of us would want to say this to Josh's victims
Dear Victims of Josh Duggar:
As the news unfolds and the secrets are expunged and revealed in graphic and horrifying clarity, I want to say…it's not OK.
It's not OK to have your dignity stolen from you.
It's not OK to have your soul violated. Your body violated.
It's not OK to have your feelings invalidated. Your story silenced. Your voice gone.
It's not OK to be forced into situations where you feel violated, uncomfortable, unsafe.
It's not OK for your parents to cover this up, to shush you, to silence you. To subject you to false guilt and spiritual rape by suggesting that you must forgive.
It's not OK to be required to do anything you feel uncomfortable doing: television interviews, episodes, book deals, discussing your feelings, having conversations with people that make you feel unsafe.
In the coming hours, the pressure will be on for at least one of you to issue a statement. Please don't feel pressure to do so and please know you certainly don't have to, unless you want to. It is not OK to be commanded to forgive and forget abuse that is reprehensible in the eyes of Jesus. It is not OK to have your body on display, private details made public without consent, and it is certainly not OK for someone to craft statements that place the responsibility not on the perpetrator, but on you.
This is not your fault.
Never for a second feel guilty about sharing how you feel. No one can take away your story. Your voice will be found in the sea of women who have been there. The ocean of survivors who support you. If and when you chose to do it.
Never for a second feel guilty about feeling "bitter" or "unforgiving." What happened to you is wrong. So incredibly wrong. Don't get lost in the phrases of "he was only 14." Your heart telling you that it feels wrong but not knowing why? Don't second guess it. He is absolutely wrong. Forgiveness is a process and never abdicates the personal responsibility of the criminal. Anyone demanding forgiveness or wanting to wave a magic wand over heinous sins committed against you is not interested in your well-being.
It's OK for you to need more.
It's OK for you seek help.
It's OK to be angry. It's OK to grieve the loss of the little girl.
It's OK to need space. To need to get away. To seek support from those outside the realm of approved influences.
There is a community of us survivors that have seen the handwriting on the wall. But this was not what we expected. And it is the most heartbreaking thing to watch. We feel powerless, but we so desperately want to reach out and let you know:
It's not OK.
And we are here for you.
If this is your first time visiting NLQ please read our Welcome page and our Comment Policy!
Comments open below
NLQ Recommended Reading …