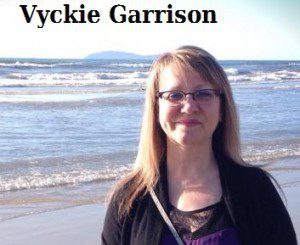 by Vyckie Garrison cross posted from Alternet
Mega-family superstar, Josh Duggar, has resigned his position as lobbyist for the Family Research Council after In Touch Magazine published a police report confirming that JimBob and Michelle Duggar of TLC's "19 Kids and Counting" fame's oldest son confessed to molesting several female minors in 2002 – 2003.
According to the 2006 police report, Duggar family patriarch, JimBob actively covered up Josh's confession and neglected to notify authorities or provide professional help for Josh and/or his victims. To make matters worse, Josh's pregnant wife, Anna Duggar, believes her husband is a changed man and continues – along with the couple's three young children – to live with an admitted child sex offender. And to top it all off, the Duggar family publicly declared that God used the tragic situation to draw their family closer to Him.
Jesus Friggin' Christ, what a mess! As a former Quiverfull believer, I recognize in this Duggar family debacle several essential beliefs which are widely held amongst fundamentalist Christians which shackle True Believer's™ common sense to an outdated and irrelevant god-myth and seriously impair their ability to make sound moral choices.
#1 – The Duggars are "Pro-life."
Michelle and JimBob Duggar take very seriously the Evangelical "pro-life" teachings which have influenced the couple to have way too many children:
God allows or causes miscarriages. One of the key verses from which fundamentalists get their "Choose Life" catch phrase comes from a passage in Deuteronomy 30 which promises God's blessing for the faithful. The blessing which God promises is a multiplication of crops, cattle, and children. The passage also warns of judgment and curses for those who disobey: specifically, God promises death … including death of "thy seed", i.e., miscarriage and stillbirth.
When Michelle's second pregnancy ended in miscarriage, the Duggars believed that God must be displeased with them and concluded that it was their use of oral contraception which made The Big Guy so mad. So they tossed out the birth control in favor of "trusting the Lord with their family planning."