This evening while perusing Facebook found a disturbing link to a story about Josh Duggar at the Facebook group page Duggar Family News.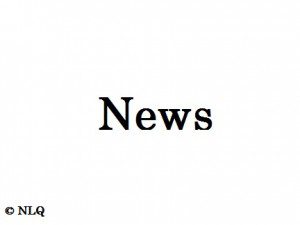 They posted a link to a story that seems to confirm the ten years of rumors we've all heard about Josh, that he was sexually inappropriate with an under age girl. The article at In Touch magazine confirms that there was a police report that was never investigated until after the statue of limitations had already passed on any possible crime. The article claims Josh is an "alleged offender" in an underage sexual abuse probe.
From In Touch – '19 Kids and Counting' Son Named In Underaged Sex Probe (If that title isn't click bait I don't know what is..)
The charge being pursued while Josh was a minor was sexual assault in the fourth degree, multiple sources who have seen the police report and are familiar with the case told In Touch. According to the report, Josh was brought into the Arkansas State Police by his father, Jim Bob, who said he caught him leaving a young girl's bedroom and "learned something inappropriate happened," one source said.

The state trooper who originally took the report about Josh shortly before 2005 never followed up. That state trooper was later convicted on child pornography charges and is serving a 56-year prison sentence.

When the state trooper ran into trouble, someone from the Arkansas State Police alerted the Child Abuse Hotline about the Duggar situation that had been sitting inactive. That's when the Crimes Against Children Division and Springdale Police Department got involved. By then the three-year statute of limitations had passed and it would not have been possible to pursue prosecution of Josh if the allegations warranted, so the investigation was discontinued. "A technicality prevented any further action," a source familiar with the case told In Touch. "That's been the biggest regret in all of this." (The statute of limitations has since been lengthened.)
Again, this is one of 'those' Duggar stories that come from 'unnamed insiders' so we cannot vouch for how true it is, but In Touch Weekly is a tabloid that seems to run stories with more basis in truth that many of the others. This isn't coming out of Weekly World News, Inquisiter or Stargasm.
Jim Bob turns his own son into the police? Now that would be a big surprise.
Since this is a Duggar posting, it means that Duggar fans coming here will see this six months to 2 years out of date to rant and flounce about angrily in the comments. Before all that flouncing commences please read our Duggar Fan Comment Policy first!
If this is your first time visiting NLQ please read our Welcome page and our Comment Policy!
Comments open below
NLQ Recommended Reading …