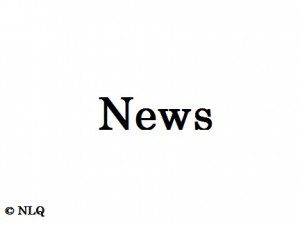 Now the allegations published in In Touch Weekly have started to hit more legitimate news organizations such as Salon, Philly.com and Zap2it (part of the Chicago Tribune media group). It's not just the Inquistr and other tabloids like Hello commenting on it. Josh and Anna plus kids faced paparazzi landing at Reagan National airport in Arlington, Virginia.
Time will tell how far the story goes and if it will spark a demand from the general public for TLC to cancel the Duggar's television show "19 Kids & Counting"
People have been asking what the origins of this rumor are. Several of us who were around ten years ago when this rumor started all remember it coming out of the defunct Television without Pity Duggar special message boards. What was alleged is that when Josh was 17 years old he was in a courtship with someone younger than him and he was caught in a compromising position by the father of his intended. The two families were together at the time, and the father of the young lady confronted Jim Bob Duggar. The courtship was ended and several other courtship attempts by Jim Bob and Josh were rejected because of whatever happened between Josh and his first intended. After that it was always obliquely referred to as Josh being 'sin in the camp'.
It's been said that this rumor came straight from blogger Razing Ruth under another of her aliases, but there's no solid proof of this. There is only speculation. While Ruth apparently did fake many things and raise large amounts of money by welfare blogging there's nothing legitimate linking her to the source of this rumor. On a side note the sites that listed all of Ruth's activities: Truth About Ruth and the newer Scammer in a Minivan are gone now and any reference to her possible scamming has been removed from the main Warrior Eli Hoax site. What gives? Did Ruth scrape up money to sue?
Side note: you can now discuss the entire Razing Ruth thing in our comments. Lifting the ban. We removed all of Ruth's writings from the site once it was obvious that something was going on with her that we wanted to part of here at NLQ. We don't doublecheck behind authors as to the veracity of their writings, each author is responsible for their own words. We don't have time or resources to fully vet everyone plus that is really not at all what we do here.
Does any of this mean that the allegations against Josh are genuine? Only time will tell, time and the police documents being leaked to either TMZ or The Smoking Gun.
If this really happened look for the police report to pop up on The Smoking Gun eventually.
If this is your first time visiting NLQ please read our Welcome page and our Comment Policy!
Comments open below
NLQ Recommended Reading …