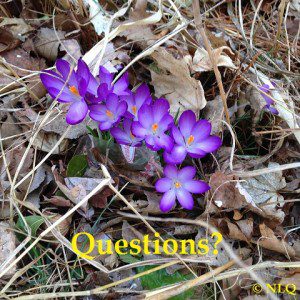 This is a new series we're going to start running on Thursdays. Examining some of the questions involving long held Quiverfull theology and life.
It seems lately that every time you look at the news there's some fundamentalist or evangelical leader either blaming a natural disaster on God's wrath or claiming that doing x,y, or z will be bringing God's wrath, judgment and punishment down on the heads of various people. Remember how 9/11 was blamed on abortion and gays? Last week Pat Robertson said that Americans mocking fundamentalists would bring down God's wrath and punishment on the nation. He also said this at Right Wing Watch:
Robertson cited riots in Baltimore and Ferguson, legal abortion and the Supreme Court's attempt to "bring in sodomy and put it in the Constitution" as signs that country is straying from biblical values, warning that the U.S. would be "doomed" without the voices of religious fundamentalists like himself.

"Sooner or later, a holy God is going to say, 'I've had enough with you, I've had enough, my hands are going to be taken off your nation,'" he said. "People mock the word of God and those who proclaim it are laughed at as fundamentalists. Well, we need the fundamentalists because if we don't have them this nation is doomed."
I have to point out that Pat himself has mocked Ken Ham and other fundamentalists on his show. He better pray that what he believes is not true. This is also the first year in many that Pat didn't give out a list of disasters to happen at the beginning of the year.  So many of these guys seem to be salivating over natural disasters and immediately going into the no-science zone. Why is that? What are they getting out of all of this to keep them all continuing on believing that disasters are God's punishment?
Those poor people in Nepal did nothing to cause that earthquake. It's all tectonic plates and pressure.
If this is your first time visiting NLQ please read our Welcome page and our Comment Policy!
Comments open below
NLQ Recommended Reading …