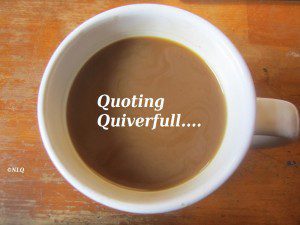 by Zsuzsanna Anderson from her blog Are They All Yours? – My Thoughts on the Duggars
Editor's note: In conculsion Zsu jumps around all over the place, first claiming it might not be too late for Josh, expressing sorrow for the victims before saying that the Duggars should never have been television-chasing, fame-whoring people that would do anything for ratings with this many sorry skeletons in their metaphorical closets. But… how does this shame all Christians?
– Yet with all that being said, and I know I will draw immense hate for this from the trolls on this site, I am not convinced beyond any doubt that Josh Duggar himself had reached that point of being a reprobate pedophile when he did what he did.

One report stated the incident took place the month he turned 14 years old. I consider anyone that is pre-puberty to be a child. Our oldest, who will be 14 in September, is just now in the very beginning stages of puberty from all I can ascertain (thank you, growth hormone-free meat and dairy). Even for a child of course such behavior is vile, perverted, and sinful, and they should and often do know better. But they are not always acting on their own lusts and desires, but in foolishness they are acting out what they themselves have been exposed to. The unpardonable sin of sexual deviance is the fact that they burn with lust after the same gender, after animals, after (in this case) children. Is that what Josh Duggar felt at age 14, or was he, who I am sure was a victim of abuse himself since his family runs in circles replete with reprobates, just acting out the abuse carried out on him earlier, or even at that time? I have no way of knowing the answer to this question for sure. Neither do I need to know, since it is between him and God. He doesn't go to my church or ever have access to my kids, so I need not waste my time trying to make this important distinction.

My heart breaks for the victims, who will only be able to get over this by the power of God. I am sickened for the children in the family who likely have never been informed of this before, and whose entire lives have just been turned upside down. Imagine that's your Dad that was just declared to the world to be a pedophile. The new spouses – were they told of issues their young wives are likely to carry with them for life? How to live with such a burden of shame, that has reached international proportions? What great harm has been done to the Bible and God's way, by allowing a family to be lifted up to such popularity, when this was sure to come out sooner or later, and waved high and low as a banner for why the Bible is wrong and progressives are right. Who are the people that make a living of trying to dig up past evil on a 14-year old?

It was reckless and irresponsible of the Duggars to allow themselves to rise to stardom, knowing about such "skeletons" in the closet. Even if we set aside "Be sure your sin will find you out," it was insane to think they could become celebrities, and this not come to light with as many people as were involved in it. Did they consider the repercussions on their son's life, who would even under the best of circumstances have been reeling to recover from this (if that is even possible)? Did they think the world, who was looking for any way to attack them, was going to look the other way on this? Great shame has been brought upon the cause of Christ through their desire to be rich, popular, or both.

So, a sad story all around, on every level. One that brings shame, to some degree, on anyone who names the name of Christ.
QUOTING QUIVERFULL is a regular feature of NLQ – we present the actual words of noted Quiverfull leaders, cultural enforcers and those that seek to keep women submitted to men and ask our readers: What do you think? Agree? Disagree? This is the place to state your opinion. Please, let's keep it respectful – but at the same time, we encourage readers to examine the ideas of Quiverfull and Spiritual Abuse honestly and thoughtfully.
If this is your first time visiting NLQ please read our Welcome page and our Comment Policy!
Comments open below
NLQ Recommended Reading …