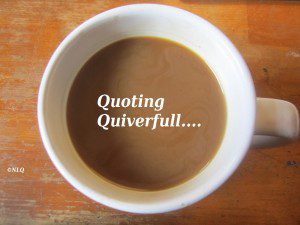 by Zsuzanna Anderson from her blog Are They All Yours? – My Thoughts on the Duggars
Editor's note: Zsu's solution? Kill all pedophiles. No therapy, no prison time, just execute them. What would Jesus say about that? Zsuzsanna's husband is Pastor Steven L. Anderson, you know, that nice man that called for all homosexuals to be killed last year so that AIDS would be wiped out.

We have for years held and publicly stated that the Duggars are liberal and worldly, even as they are known for being "fundamentalists". Maybe their beliefs are, but what they are publicly willing to take a stand for is weak and anemic. Example: Never answering whether or not they spank their children, which they obviously did, while telling the world over and over again about their positive approach of praising good behavior. Deceptive at best.

For those who wondered, here are my thoughts:

– I believe that all pedophiles are reprobates, that they are unregenerate and in fact can never change, and that they, like all sexual deviants, should be executed as the Bible demands, lest they spread their abusive ways and corrupt more innocent lives.

– I do not believe that pedophiles or other deviants who claim to have found God are telling the truth. I believe this is a lie they tell to gain access to easy targets, namely children in church, at camp, etc.

– The Duggars, it seems, have always been running in circles known to attract freaks and weirdos. Sadly, many Christians who grow sick of churches pushing birth control, Christian school, and nurseries find themselves attracted to the home church, repentance, patriarchal crowd. From what I have read, it seems the Duggars left a soulwinning, independent Baptist church to join a "home church," and later got tied in with ATI and Vision Forum, the heads of which have both resigned amidst sex scandals involving much younger women. Guarding our kids against abuse in this day and age is vital.
QUOTING QUIVERFULL is a regular feature of NLQ – we present the actual words of noted Quiverfull leaders, cultural enforcers and those that seek to keep women submitted to men and ask our readers: What do you think? Agree? Disagree? This is the place to state your opinion. Please, let's keep it respectful – but at the same time, we encourage readers to examine the ideas of Quiverfull and Spiritual Abuse honestly and thoughtfully.
If this is your first time visiting NLQ please read our Welcome page and our Comment Policy!
Comments open below
NLQ Recommended Reading …