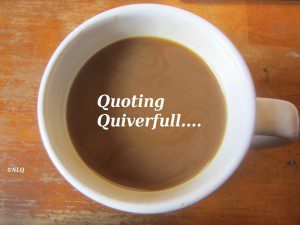 by Michael Pearl from No Greater Joy – Dogs, Cats and Kids
Editor's note: I've been watching the NGJ website wondering when they are going to post the May/June issue of No Greater Joy magazine. We're already six days into May and still denada. In my searches I stumbled across this particularly vile article on how kids are as selfish as dogs and cats. How no one has called animal welfare on this man after the way he says he treats his animals is beyond me. He should never have animals or children! Going to pet my kitty right after posting this. You too may need an Emergency Kitten after reading this. The names! The hatred! The only 'dumb animal' I see here is the original author! You've been warned this is very triggering.
I just got through feeding the dogs and cats. They are nearly as stupid as humans, controlled by their impulses and prejudices. I scatter dry dog food along the driveway so the two cats and two dogs can eat without being too close to each other. But the two dogs think it is their life's calling to starve cats to death. One dog, whom I call "Useless," is the worst cat hater. He will prevent the cats from eating, to his own detriment. I can put a quart of dog food on the driveway and throw a handful under the car where the cats can get to it, and Useless will run around the car, here and there lying on his side, pushing his head up under the car with his tongue stretched to the limit, and scraping up gravel and crushed leaves, all with one purpose: trying to deprive the cat of a single pellet of dog food. Meanwhile, the other dog will be gobbling up all the readily available food assigned to both of them. By the time the cat has eaten and the dog has rescued three or four morsels of food, the other dog will have finished off the first dog's portion, leaving Stupid Useless with nothing to eat. But, at least the cat knew who was boss!

Now, I have seen kids act the same way, and it makes no sense at all. A child has a room full of toys, and another child comes over to visit. When the visitor picks up a single toy that has not felt the hands of its owner in six months, suddenly it is the very toy Snotty wants to play with. It is disheartening to see your child with no more sense than a useless mutt saved from the dog pound's gas chamber—unthankful, selfish, self-centered, pouty, and downright mean-spirited. Need I point out that all children are descendents of fallen Adam, born into the world without God, possessed of selfish drives that will most certainly result in sinful attitudes and actions?

You can demand that Snotty share, and you can quote Bible verses to let your guests know that you are a spiritual person. But, it would be more believable if you just look embarrassed and explained that you have not read the latest issue of No Greater Joy Magazine, nor watched the DVD, Joy of Training. Regardless, it is simply too late. Your kid has humiliated you.

The only way I know to cure old Useless is to borrow a really big, sassy, tomcat with an attitude and one-inch claws and feed him sardines right out in the open. It is not that I care for cats; it's just that I detest having such a selfish dog. I would like to see him get his comeuppance.

Very likely, I can't help you with your dog, but I do have some ideas that will work on your selfish child. You could keep a cache of new toys handy, so that when Snotty does his next 'dog-hates-cat' routine, you can get out one of the new toys and give it to the visiting guest. That will take the kink out of his selfish little head.
QUOTING QUIVERFULL is a regular feature of NLQ – we present the actual words of noted Quiverfull leaders, cultural enforcers and those that seek to keep women submitted to men and ask our readers: What do you think? Agree? Disagree? This is the place to state your opinion. Please, let's keep it respectful – but at the same time, we encourage readers to examine the ideas of Quiverfull and Spiritual Abuse honestly and thoughtfully.
Anti-Pearl – Touching Photos Capture Animals Who Survived The Nepal Earthquake
If this is your first time visiting NLQ please read our Welcome page and our Comment Policy!
Comments open below
NLQ Recommended Reading …