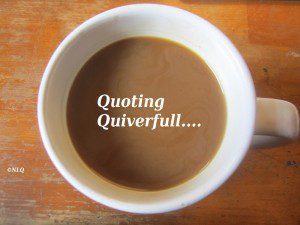 by Biblical Gender Roles at BiblicalGenderRoles.com – 8 Steps To Confront Your Wife's Sexual Refusal
Editor's note: Checking in again with the guy that insists that he is owed sex by his wife because once you buy the cow you should be drinking milk anytime you want it. He doesn't get sexual consent, he doesn't understand that women are not consumable objects. This is the kind of screwed up thinking in Quiverfull and Evangelical Christianity that leads to rape and other sexual crimes. Men are not 'owed' sex ever!
How should you as a husband handle it when your wife directly refuses to have sex without a valid reason? Is there anything a Christian husband can do about this?

This will be my last post specifically about sexuality in this series on "How to be godly husband". I will reference may reference sex a little in the next post I will be doing on "knowing your wife".

Christian Husbands – let me be crystal clear here. The situation I am addressing in this post is not your wife occasionally turning you down for sex (even with a bad attitude, as opposed to for health or other legitimate reasons). What I am addressing here is the wife who consistently and routinely denies her husband sexually simply because she does not need sex as much or she thinks she should not have to do it except when she is in the mood or she thinks her husband should have to earn sex with her by "putting her in the mood" by doing various things she expects or likes.

In two previous posts in this series I addressed these key issues:

In "Christian Husbands – You don't pay for the milk when you own the cow!" we established this Biblical principle:

Neither the husband, nor the wife have to earn sex in marriage.

A wife cannot flatly refuse her husband, she may only ask for a delay (a raincheck) and then she needs to make good on that raincheck as soon as possible.

A husband has the right to confront his wife's sexual refusal as a sin not only against him, but also against God.

In "Is a husband selfish for having sex with his wife when she is not the mood?" I elaborated further on this subject of sexual refusal in marriage with these principles:

A husband ought not to feel guilty for having sex with his wife when she is not in the mood if she yields, even grudgingly.

A husband needs to use prayerful discernment to discover if her reasons for "not being in the mood" are for legitimate physical or mental health reasons or if the problem is wrong thinking and wrong attitude on the part of his wife. If her reasons are legitimate, then she needs to seek medical or psychological help as soon as possible.

Now in this post we will talk about how to handle the sexual refusal of a wife when it is because she has a wrong attitude and wrong thinking about marriage and sex.
QUOTING QUIVERFULL is a regular feature of NLQ – we present the actual words of noted Quiverfull leaders, cultural enforcers and those that seek to keep women submitted to men and ask our readers: What do you think? Agree? Disagree? This is the place to state your opinion. Please, let's keep it respectful – but at the same time, we encourage readers to examine the ideas of Quiverfull and Spiritual Abuse honestly and thoughtfully.
If this is your first time visiting NLQ please read our Welcome page and our Comment Policy!
Comments open below
NLQ Recommended Reading …